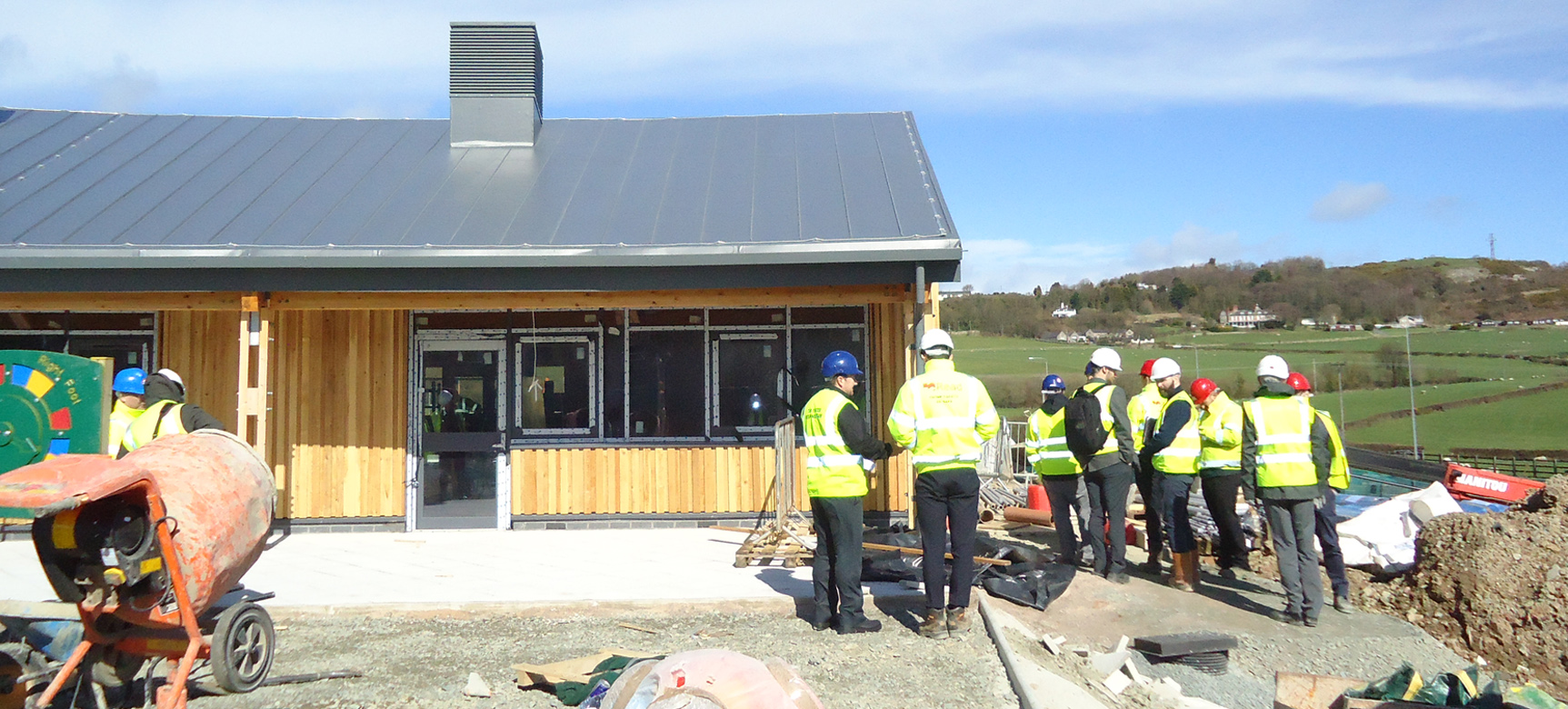 Ainsley Gommon recently attended a Government Soft Landings kick-off meeting on site at Ysgol Awel y Mynydd in Llandudno Junction with Read Construction. In attendance were the client Facilities Management (FM) team along with Mechanical and Electrical sub-contractors and consultants. The client team were able to talk through the various building systems and strategies in order to understand key elements within the school. This was followed by a tour around the building and open discussion by all participants with regards to maintenance/access arrangements. Ainsley Gommon played a key role in answering questions from the end-user that were important to them.
Handing a building over to a client efficiently and without issues is key to a successful project delivery. Historically there is sometimes a significant gap between consultants who design buildings / systems and the end-user who has to run and maintain the scheme throughout the asset lifecycle. This knowledge / skills gap was identified by the Government and in 2012 the Cabinet Office announced that by 2016 all centrally-funded projects should be delivered in accordance with Government Soft Landings supported by appropriate guidance and a process map.
Every project is different and provides unique challenges and we understand the importance of good communication with our clients and partners. We look forward to further opportunities to help our clients get the most efficient and safe use out of the buildings we design.