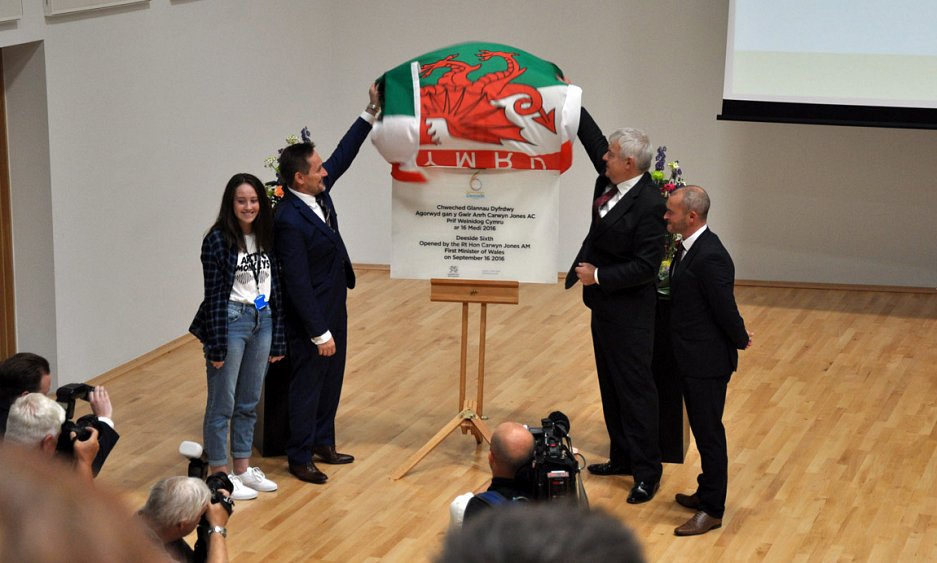 'Deeside 6', Flintshire's new Sixth Form Centre was officially opened on Friday 16th September by the First Minister of Wales, Carwyn Jones. After taking a tour around the new facility, the First Minister spoke to an audience of 150 invited guests and students before unveiling a commemorative plaque to mark the occasion.
First Minister Carwyn Jones said: "The new Deeside 6th will be an inspiring learning environment which will enable students to fulfil their potential, expand their horizons and develop skills which will benefit Wales in the future.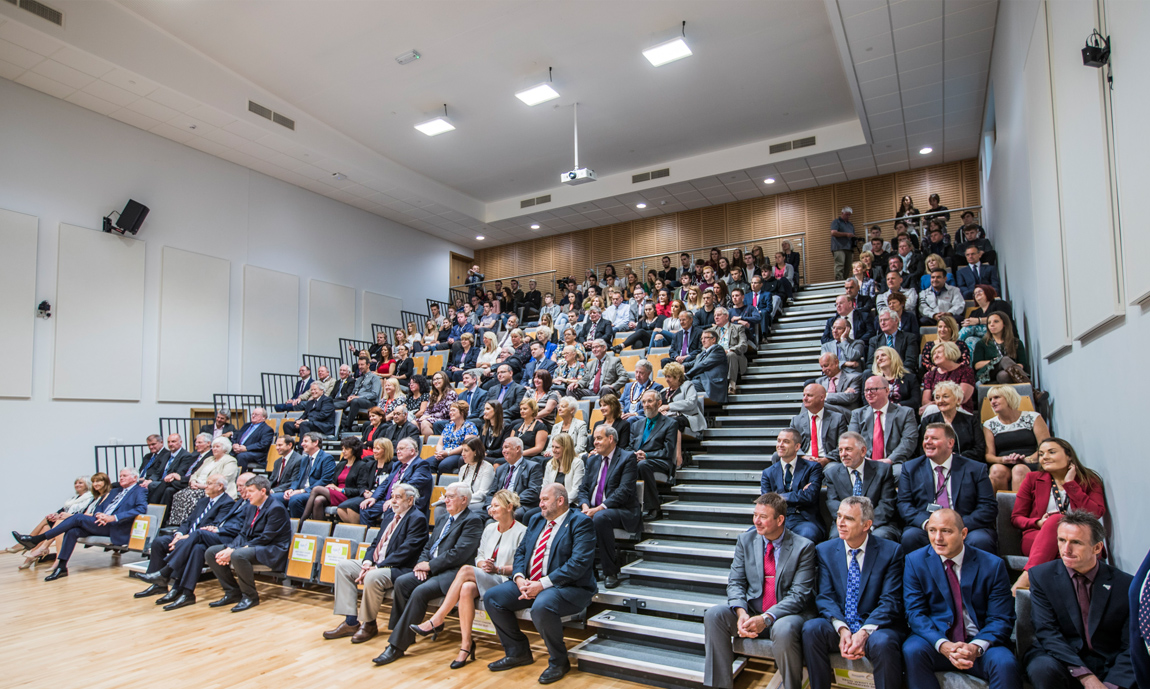 It will deliver high quality sixth form provision and raise aspirations through important enhanced curriculum options and experiences for the young people of North East Wales. The hard work, effort and dedication of all partners including Coleg Cambria, Flintshire County Council and the schools, architects and contractors involved in the development of this excellent new facility is apparent and should be praised."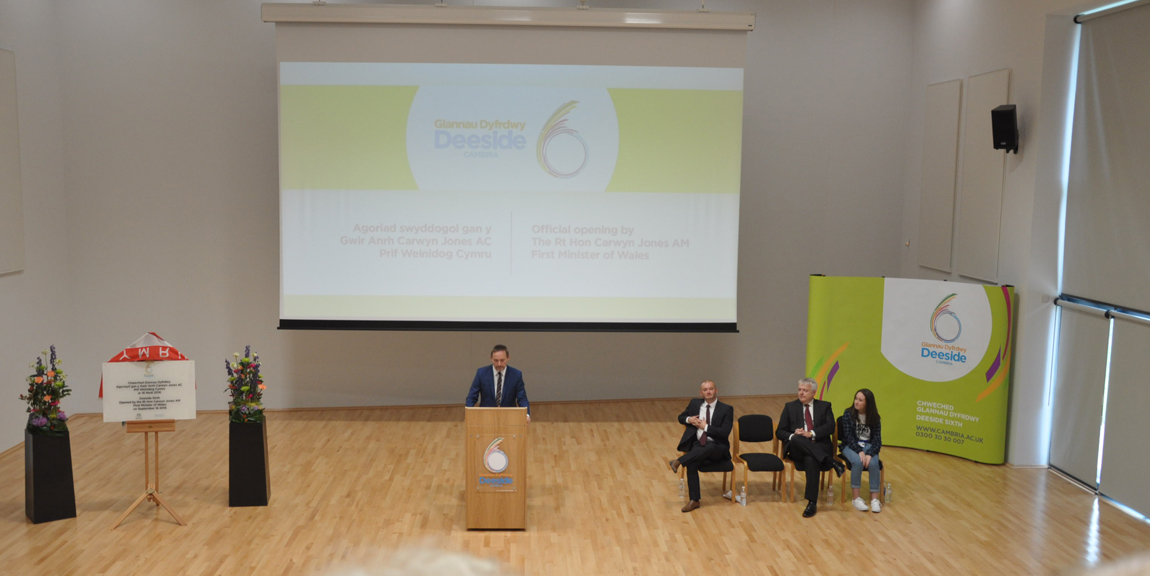 The practice not only designed the building but also prepared a fly through and computer visualisation of the entire project prior to construction taking place and feedback was obtained from key staff members to ensure the most creative and uplifting learning environment could be achieved.
Built by Denbighshire based contractors Wynne Construction, the £14.7million building was jointly developed by Coleg Cambria and Flintshire Council, with support from Welsh Government's 21st Century Schools Programme. The three storey building provides an inspirational learning environment for up to 700 students, including specialist science, music, creative and performing arts facilities as well as general teaching classrooms and social and private study spaces.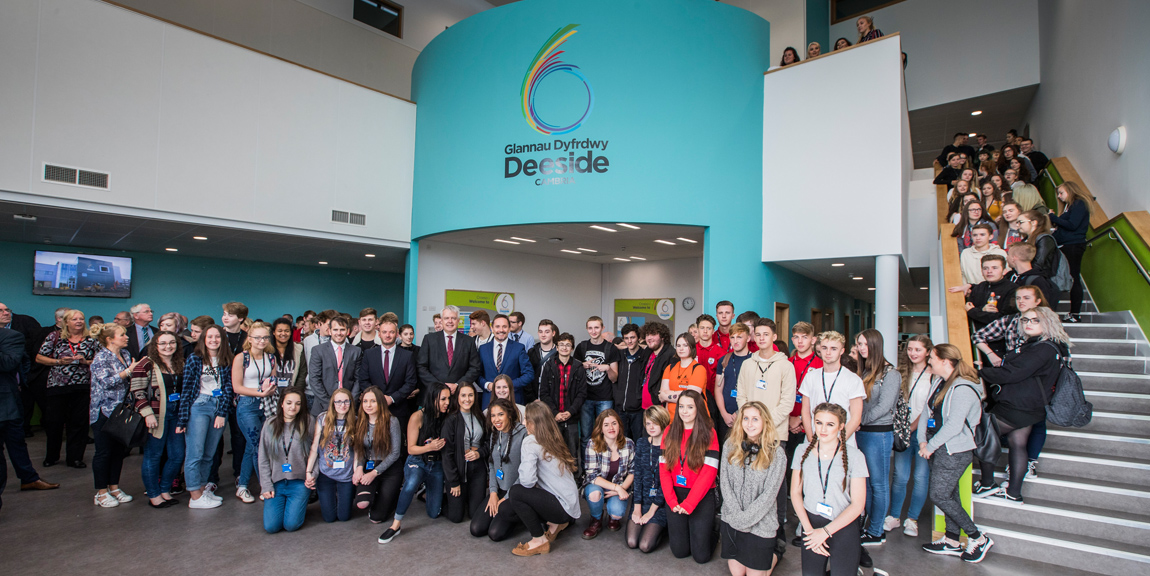 Councillor Aaron Shotton, Leader of Flintshire County Council praised the architects and main contractor for delivering the campus on time and in budget: "The marvellous design of this fantastic new learning facility will undoubtedly encourage a committed, inspirational and creative learning environment for students in the years to come and I am confident that Deeside Sixth Form Centre will soon become a centre of excellence reflecting the shared aspirations of local schools Flintshire County Council, Welsh Government and Coleg Cambria."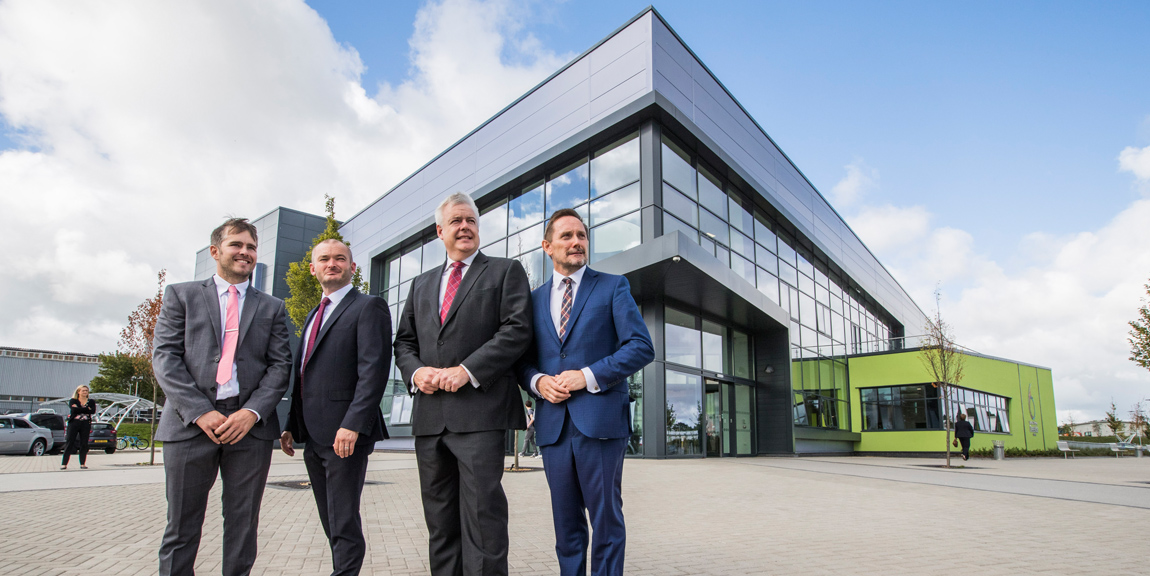 To see photographs of the completed building and read more about Deeside 6, visit our project page.