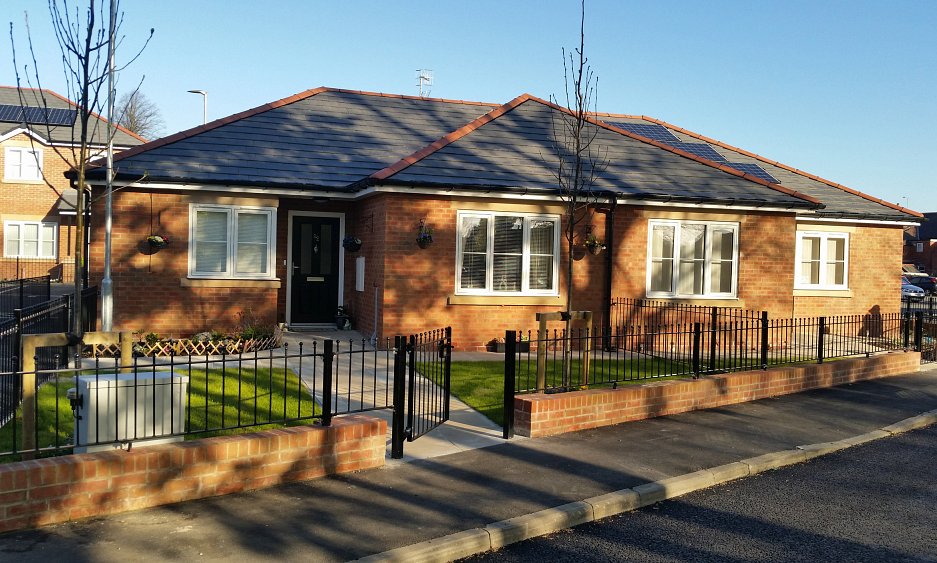 Our affordable housing scheme at Maelor Place, Ruabon for Wales and West Housing Association has recently been completed by R.L. Davies Construction. The affordable housing development provides 14 one-bedroom apartments, 2 two bedroom homes, 2 two bedroom bungalows and one specially adapted bungalow for wheelchair users in a central location off Ruabon High Street.
Constructed in phases, the rear part of the site was completed first and has just received an LABC Cymru 2016 Award for Building Excellence. The front part of the site, located within the Ruabon Conservation Area, has just been handed over and will be eligible for next year's awards.
To read more about the project, visit our project page.