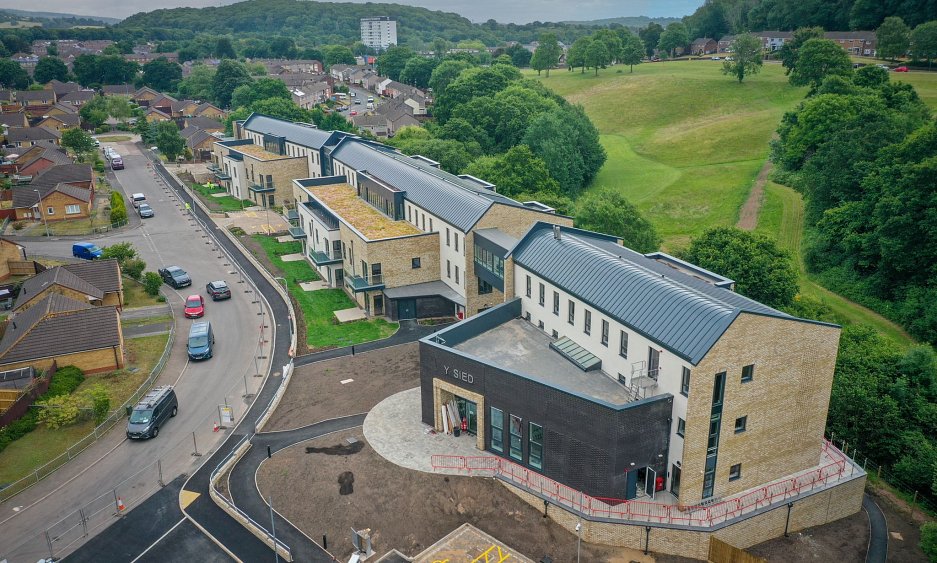 We are delighted to announce our 45 older person apartments and community hub for Pobl at Treberth in Newport, South Wales has been handed over. The project utilises land left over from the redevelopment of Newport's 1940's prefab homes over ten years ago. The proposed layout was influenced by the challenging topography of the site, existing drainage easements crossing the site and densely planted greenery to the southern boundary.
Our innovative development provides 18 one bedroom apartments and 27 two bedroom apartments. Designed as a linear block made of three connected elements. The apartments are split into two main blocks which are linked by a three storey atrium space, forming an entrance to the residential element. The third key element is the community hub that provides a range of spaces for use by the residents and Pobl tenants living in the wider area, linked to the main apartment block via a second floor link corridor which straddles one of the drainage easements crossing the site.
The scheme was built by J.G Hale Construction and is a positive lesson in collaboration. The main build was constructed using offsite construction with J.G. Hale Construction's own Trisowarm system, a low carbon timber frame wall panel system.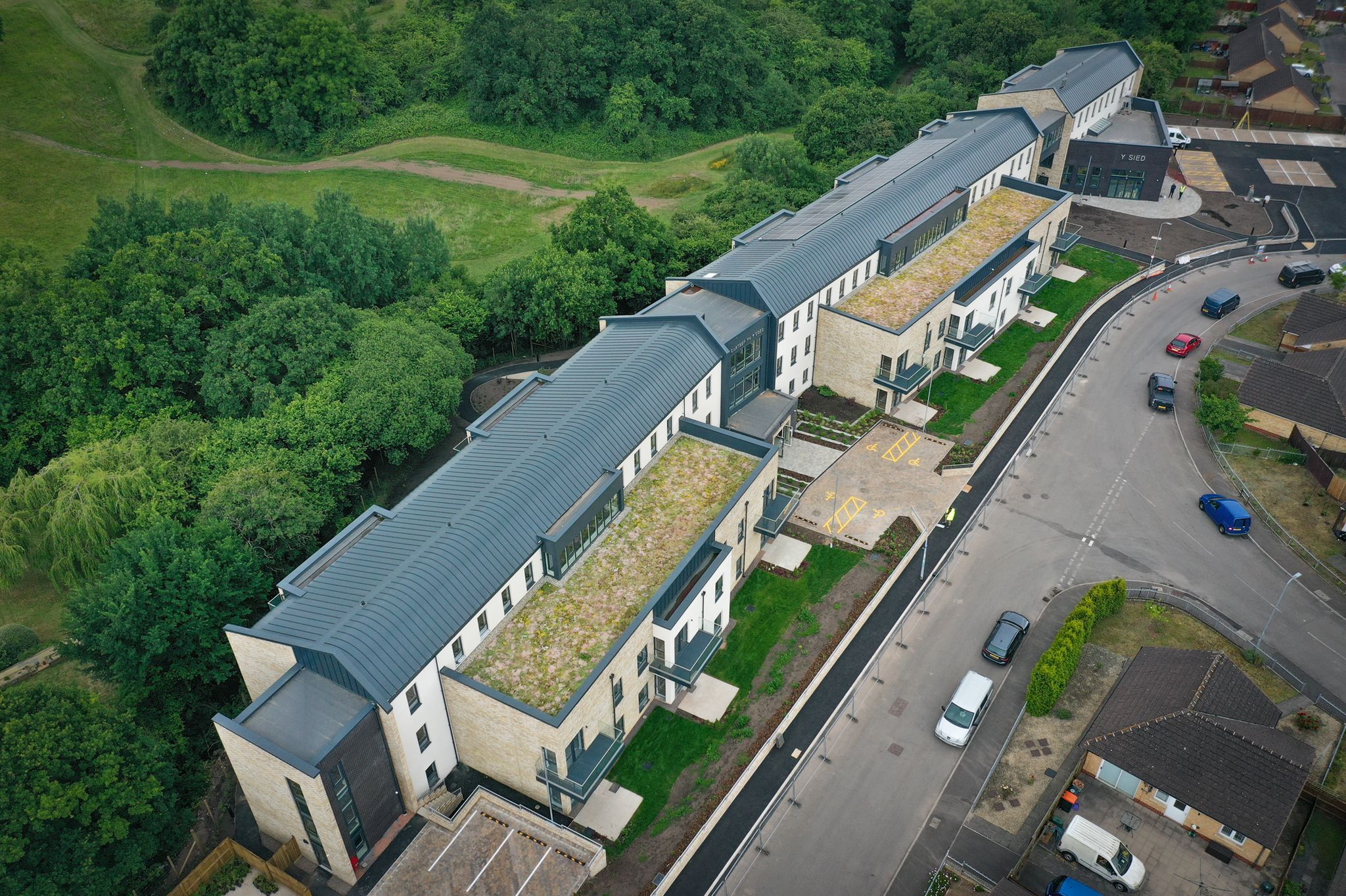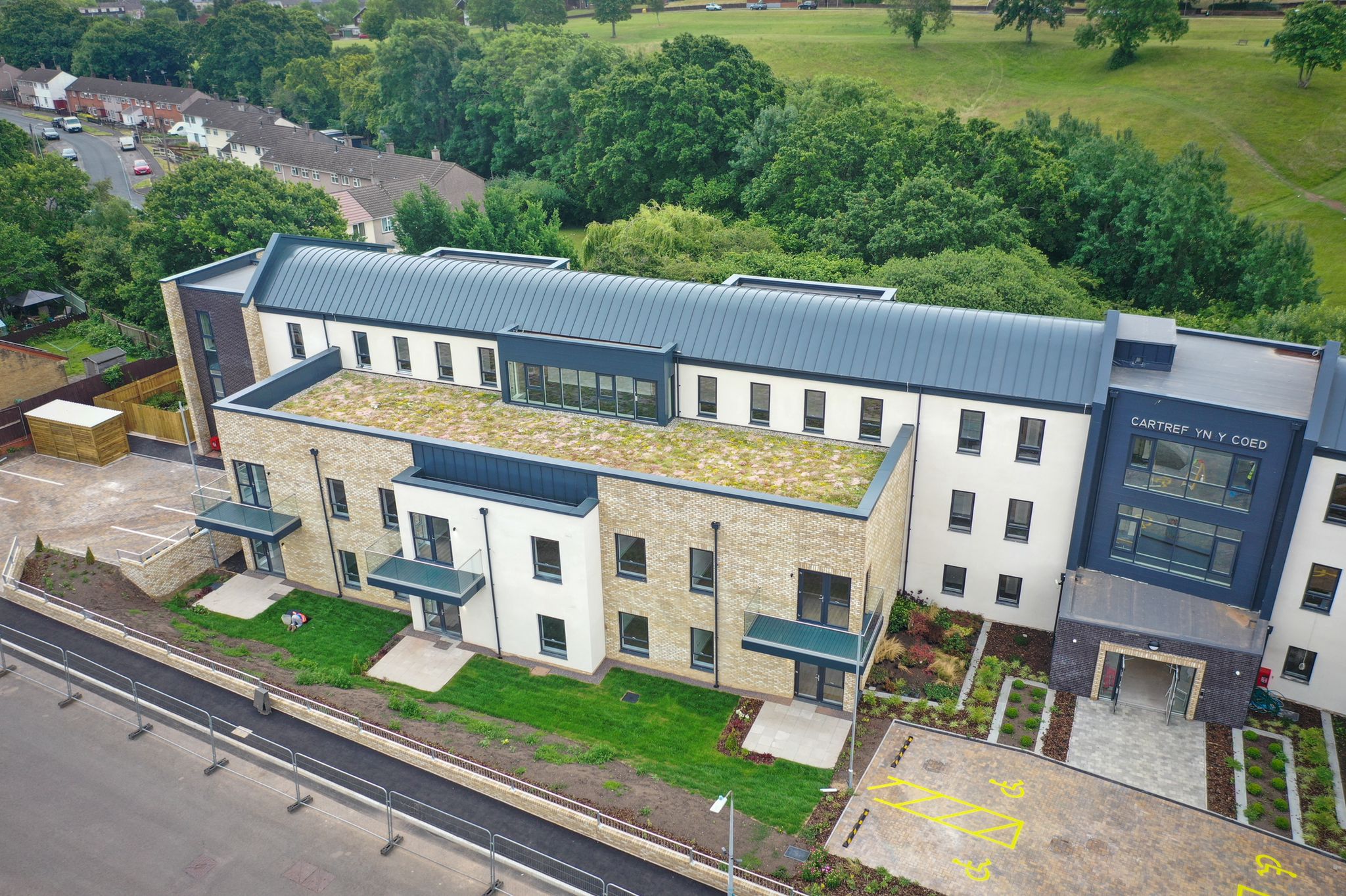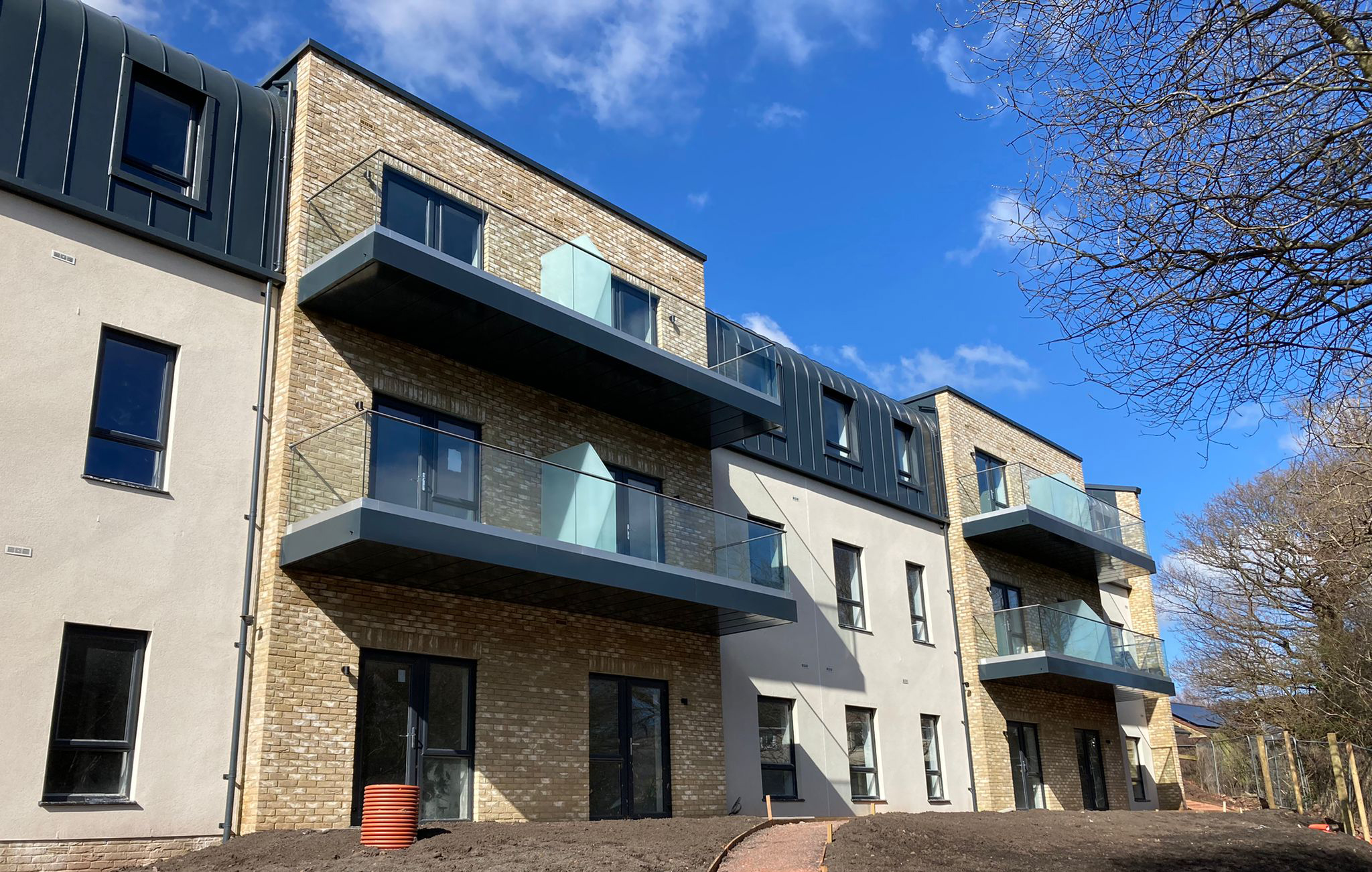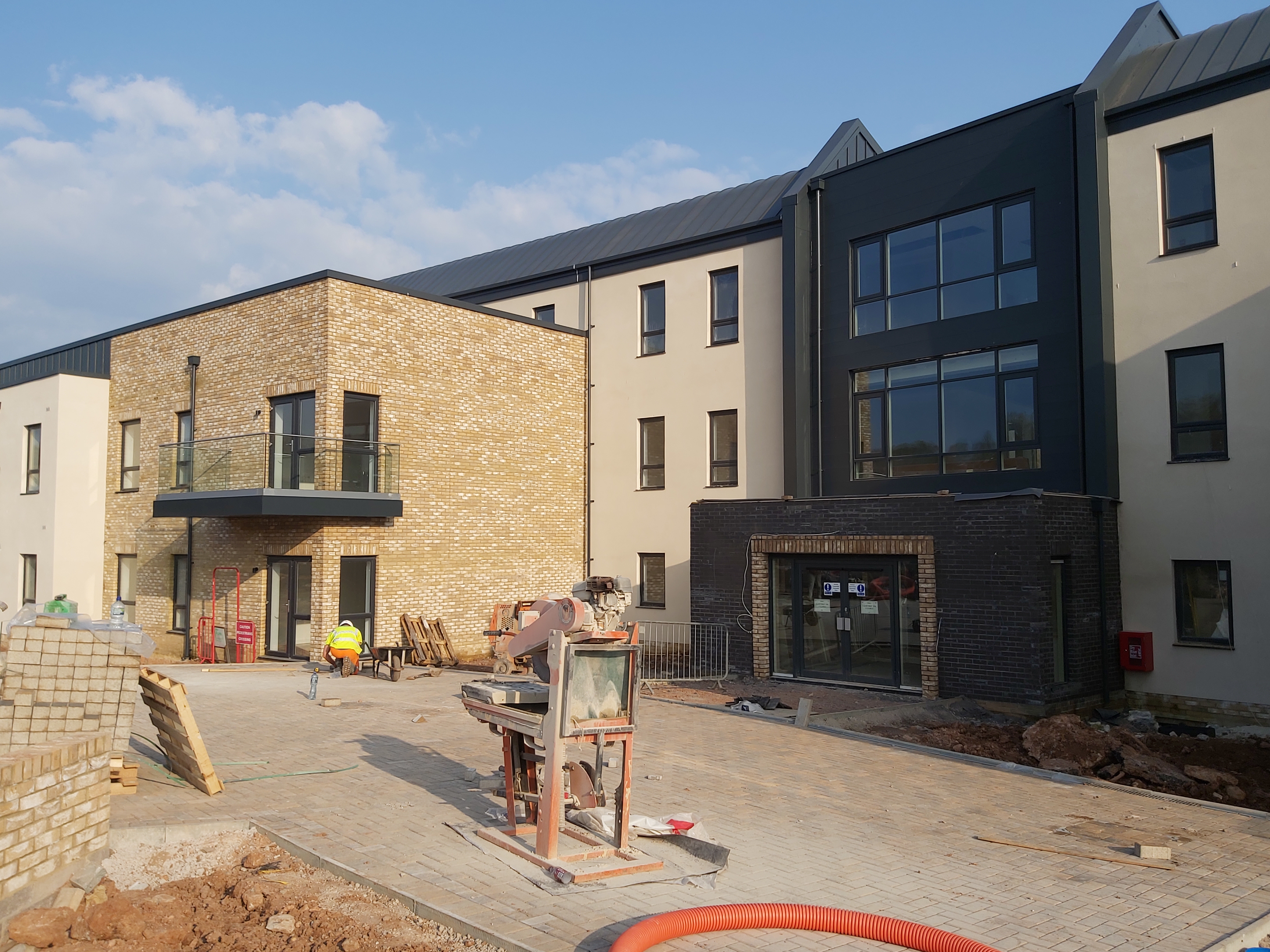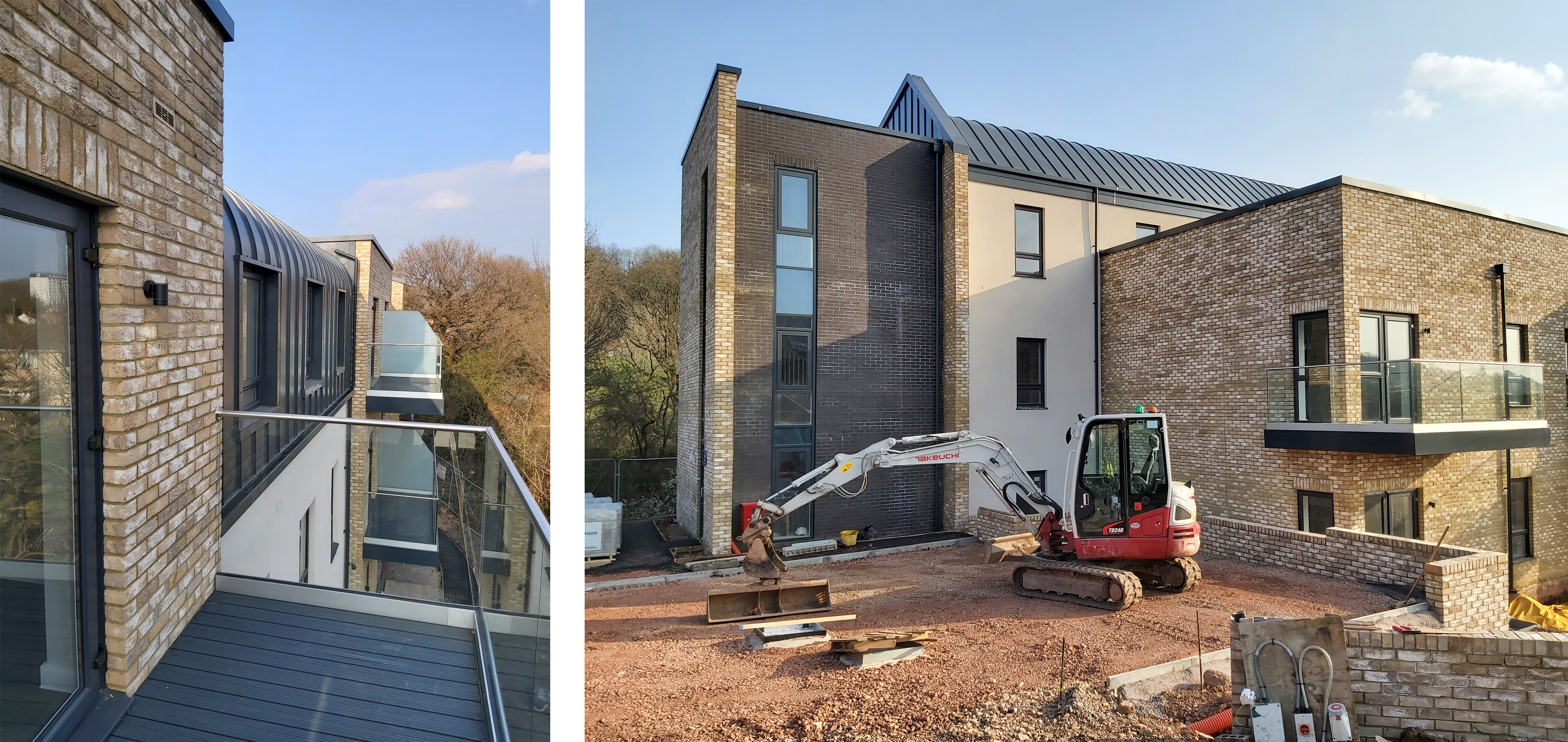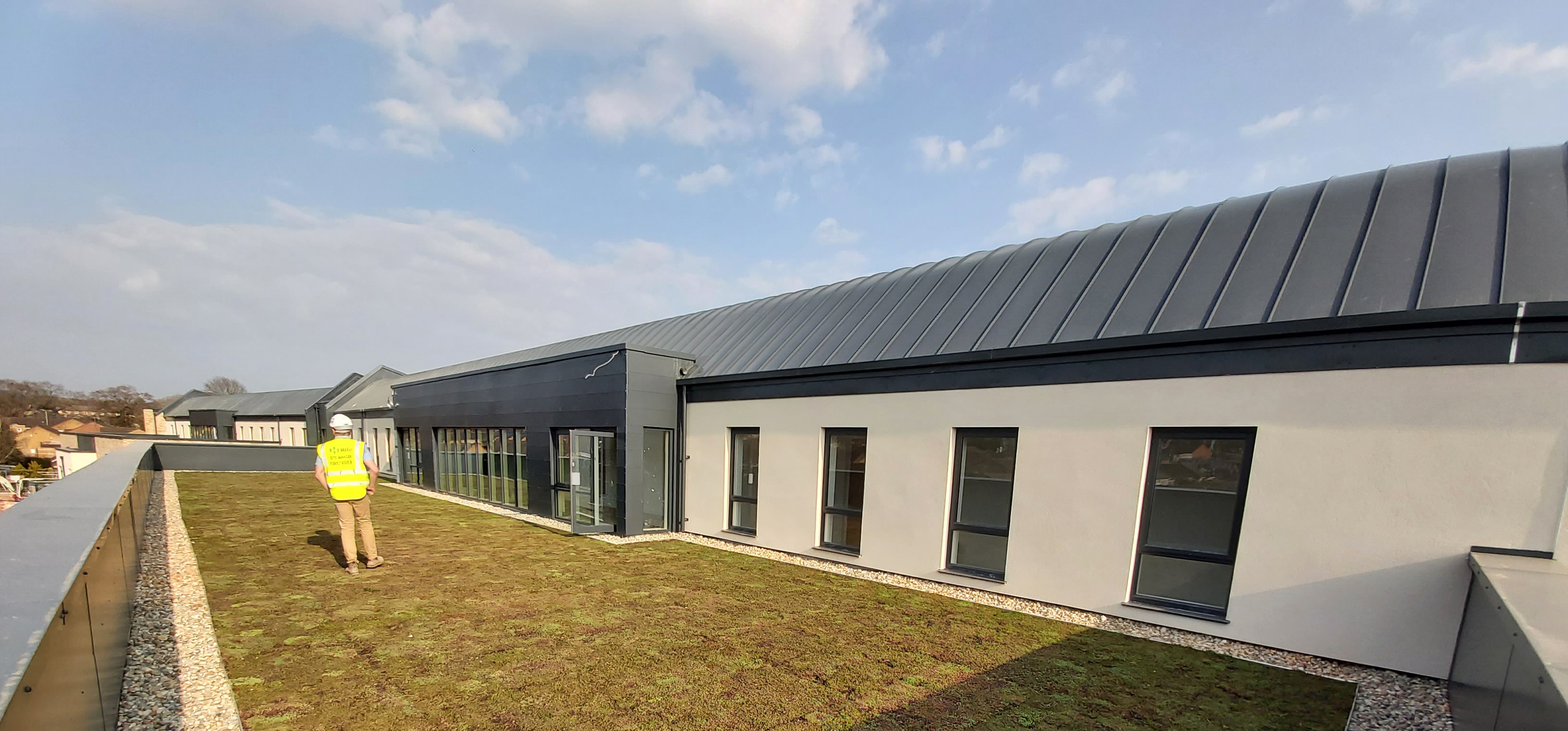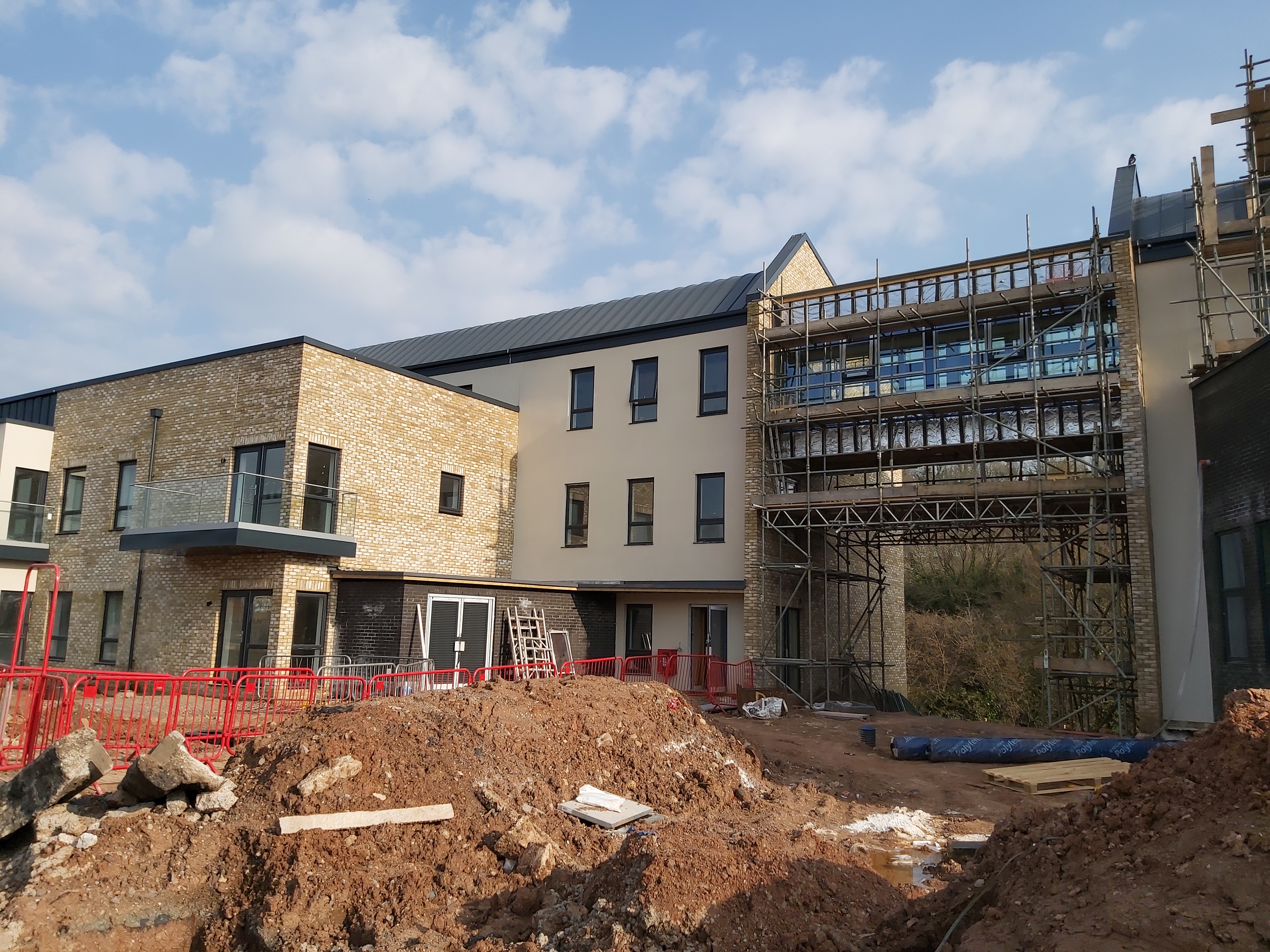 The construction photographs can be compared to our 3D visuals below that were produced as part of the Planning Application.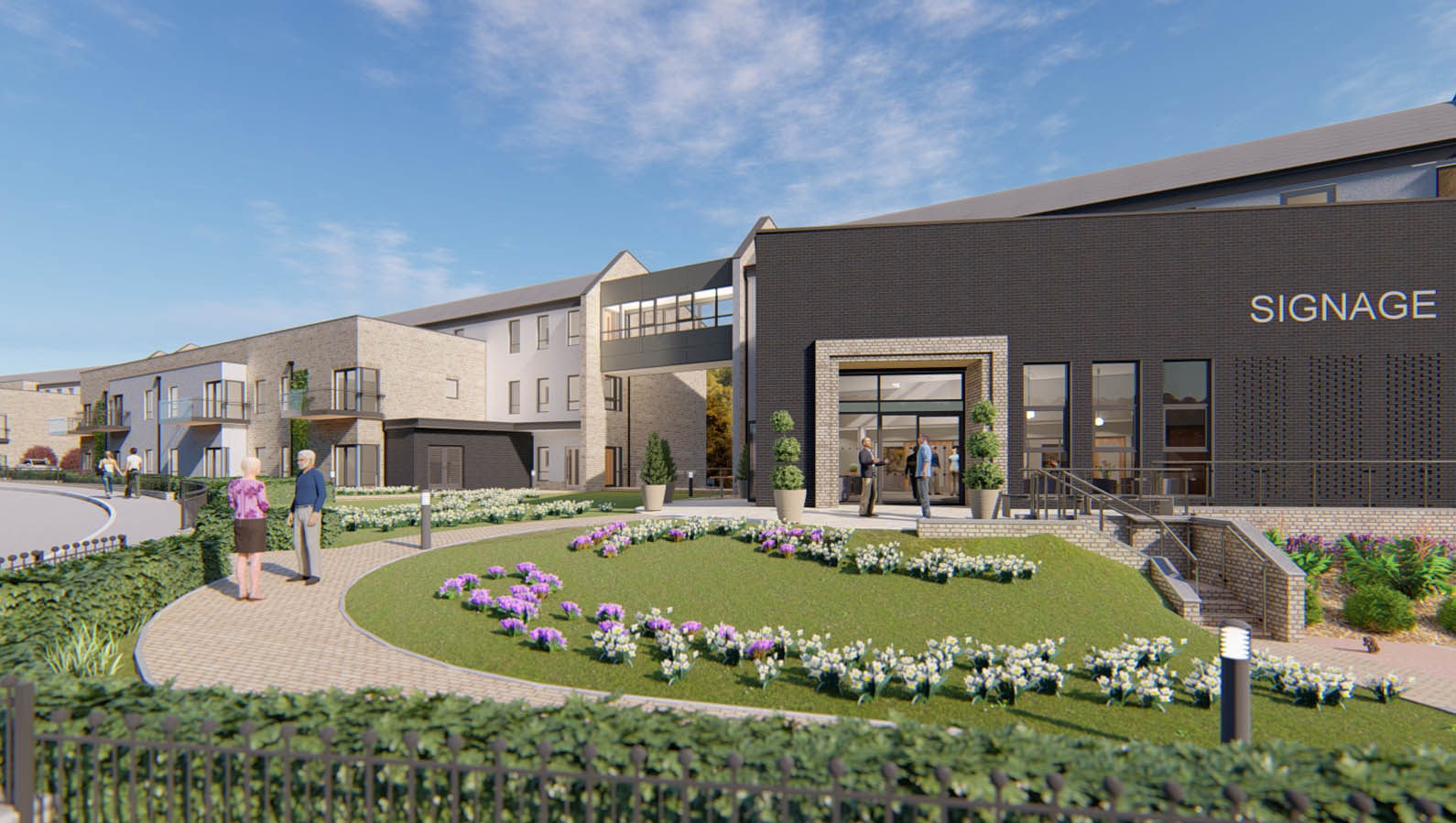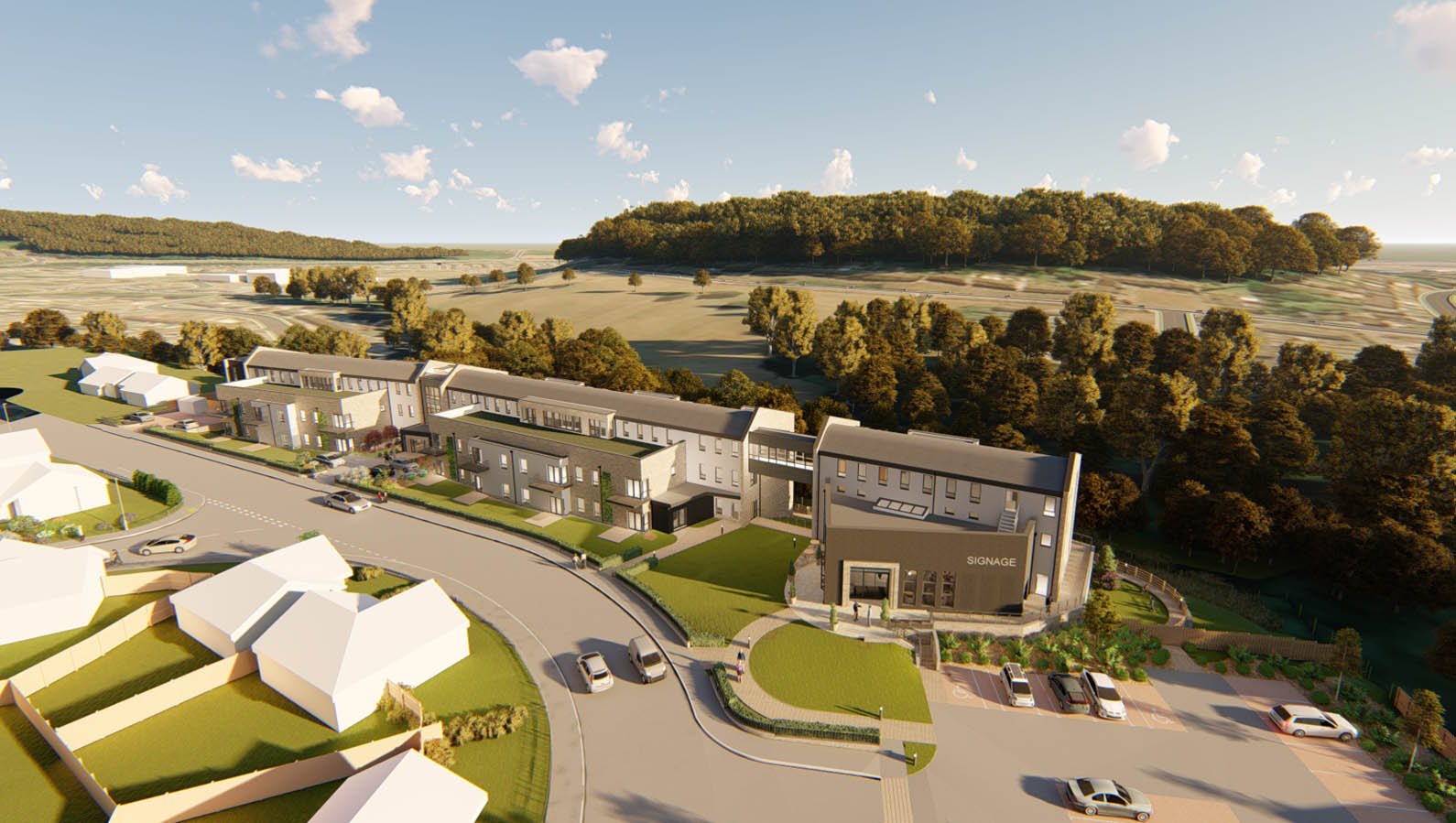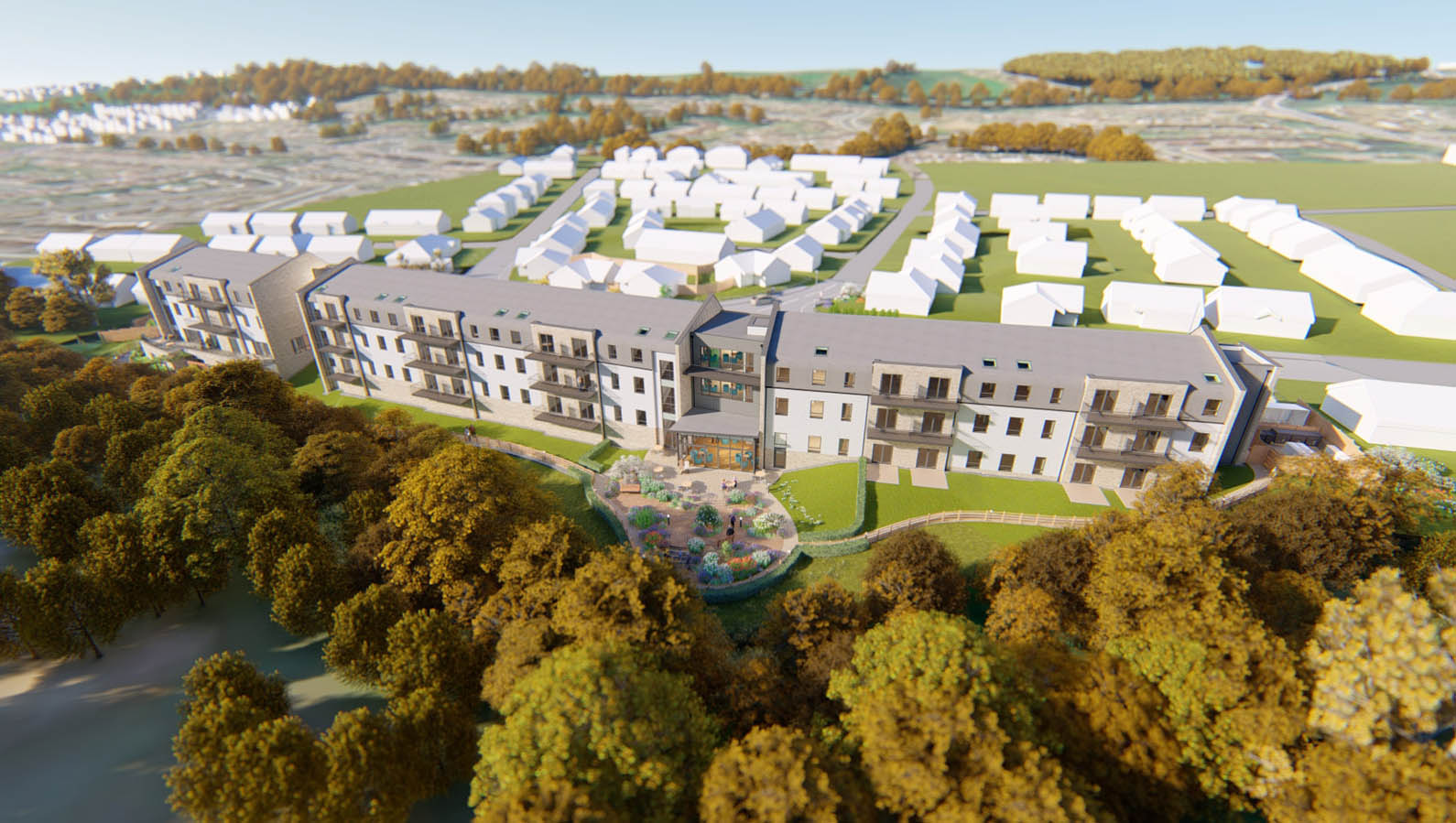 Read more about the development on our project page.