Over-cladding work and the installation of the new windows is progressing well on site at Crown Buildings in Wrexham, helping to transform the appearance and environmental performance of the dated four storey office block. New rainscreen metal panels in two copper colours are being fitted over the existing concrete panels in a random pattern, helping to break up the massing of the elevation with a standing seam metal cladding being fitted over the brick end gables and central stair core. New double glazed windows are replacing the existing single glazing, and will help improve the thermal performance of the building and increase the EPC rating to 'B'.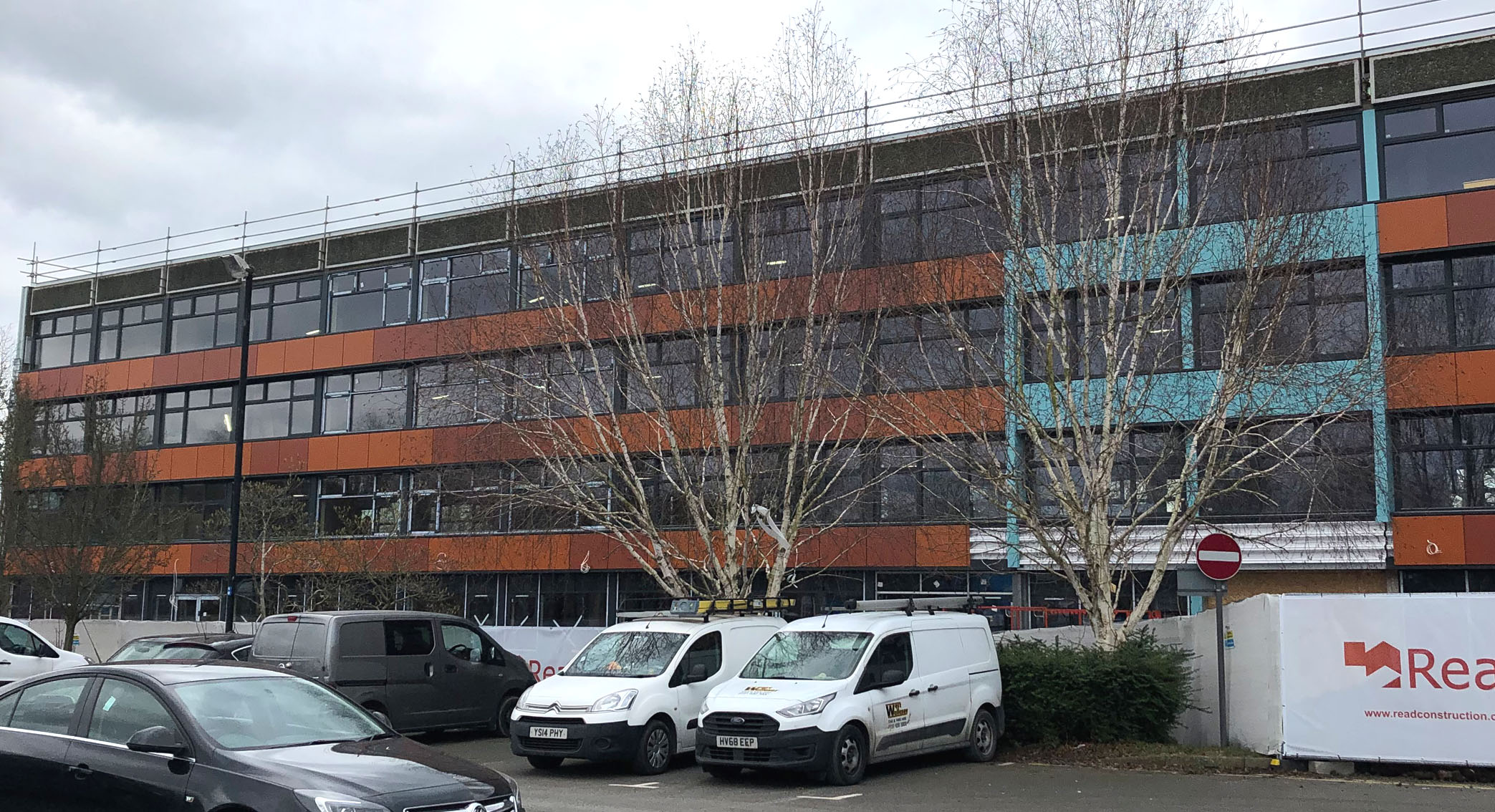 Photos courtesy of Read Construction.
A full programme of refurbishment is occurring inside as well, with the upper floors providing flexible office accommodation and the ground floor being repurposed to provide a new publicly accessible centre for the provision of social services. Read more about the proposals here.
Existing building: