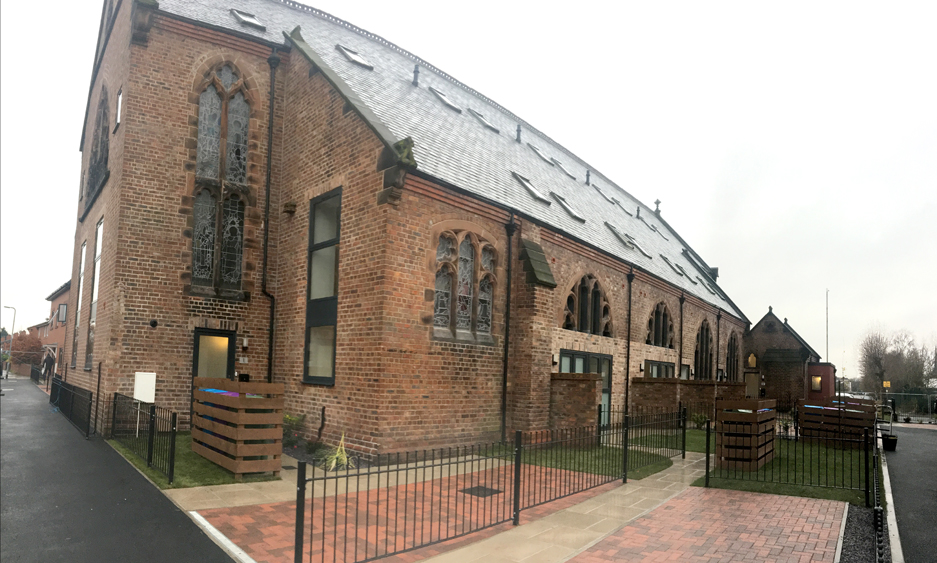 Its fantastic to handover this innovative project. The conversion of St Bernard's Church into affordable housing is an example of the way that a landmark building can be creatively re-used to provide exciting and unusual low-cost housing. The "Home Partners" who will occupy the houses have contributed their sweat equity to the site so that they can accrue a deposit to allow them to purchase their home. The new houses are part of a growing community on land donated to HPBC by the Archdiocese of Liverpool.
Liza Parry, HPBC chief executive, says: "Cooperation and partnership has been at the centre of everything we have done at St Bernard's and it's a principle which all our homeowners have embraced. "It has shaped a new community and it's given us a tremendous boost to finalise the development so the properties can become a home for so many who have worked so hard."
The project has already won a couple of awards and has been shortlisted for a further award, recognising the value of this landmark scheme, that has helped local people get on the property ladder whilst protecting the cultural heritage of the exiting church.