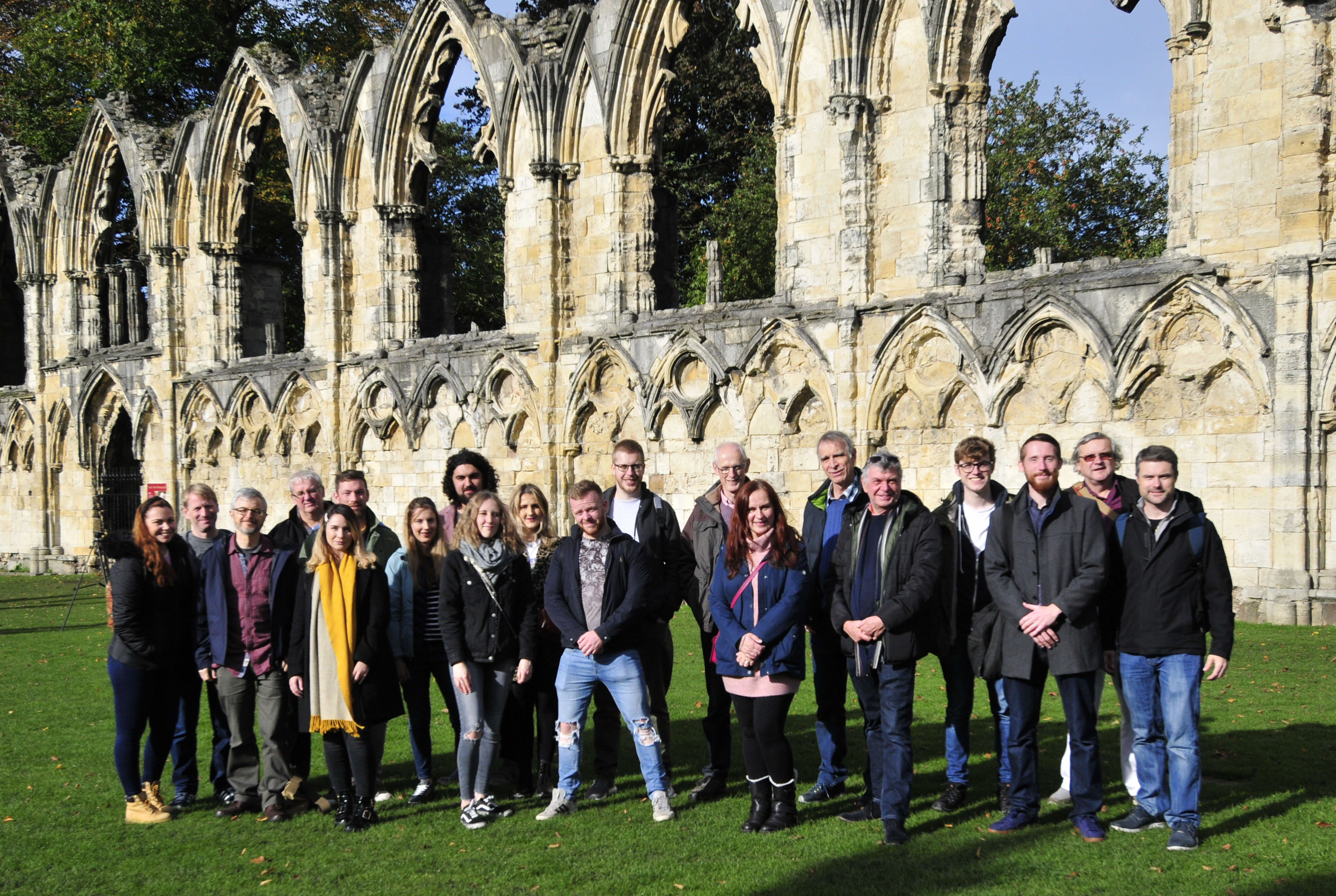 This year our annual staff Away Day took us to the historic city of York. Twenty staff from our Birkenhead and Hawarden offices joined together at York train station, before starting the day making the most of the morning sunshine and walking part of the historic city walls. We arrived at York Museum Gardens to take in the medieval ruins of St Mary's Abbey before heading off to view the refurbishment and extension of York Art Gallery, completed in 2015 by Ushida Findlay & Simpson and Brown.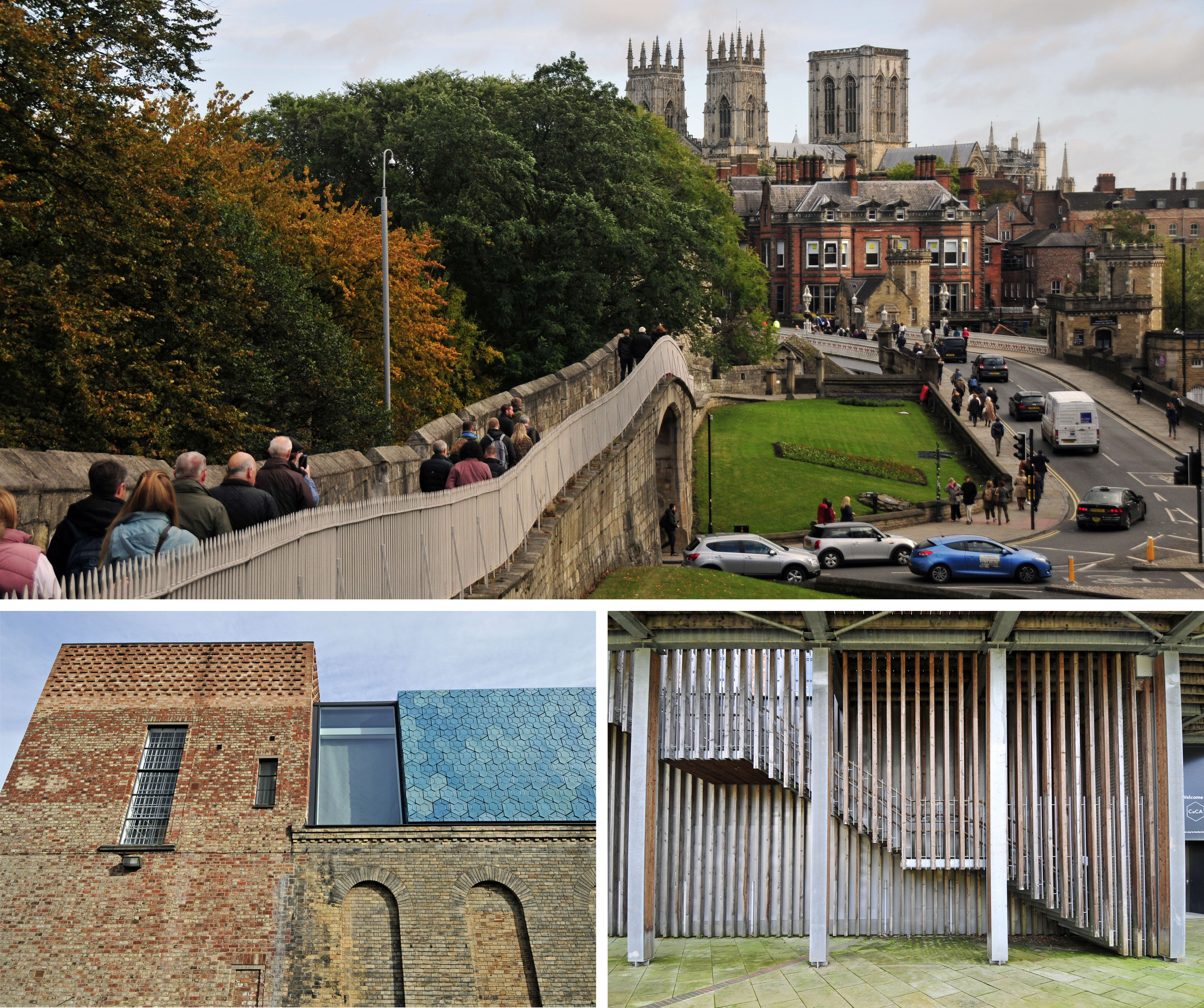 From here we carried on our informal walking tour taking in The King's Manor, a collection of Grade I Listed Medieval buildings now home to the University of York's Department of Archaeology and Medieval Studies, followed by a Music and Art School building at Bootham School, a scheme our Senior Technologist Richard Beatson worked on at a previous practice.
The next building visited was the York Theatre Royal, a Grade II Listed 18th century building with a concrete and glass side extension added by Patrick Gwynne in 1967. The theatre was fully refurbished in 2016 by De Matos Tyan with all public spaces transformed and modernised.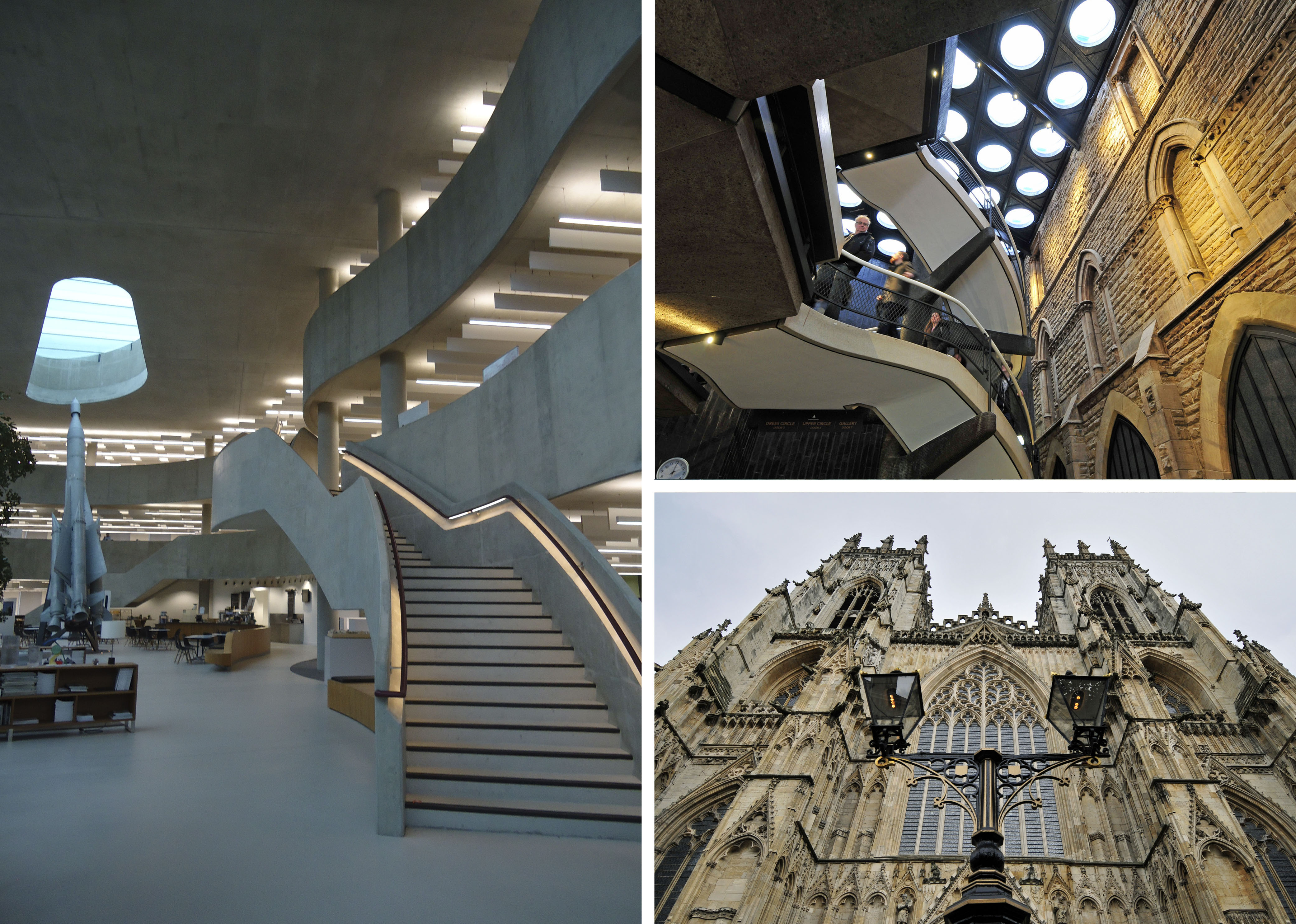 Our day in York wouldn't be complete without a quick visit to the impressive York Minster before a late lunch stop at The Trembling Madness, where we sampled an impressive drinks selection alongside some hearty food. After lunch we visited the medieval streets of The Shambles, before forming smaller groups, with some visiting the Hiscox Building, an impressive contemporary office building designed by Make in 2015, and others choosing a quick visit to the National Railway Museum before we made our way home. York proved to be a great destination for this year's Away Day with a good mix of architecture, old and new, providing an enjoyable day out.