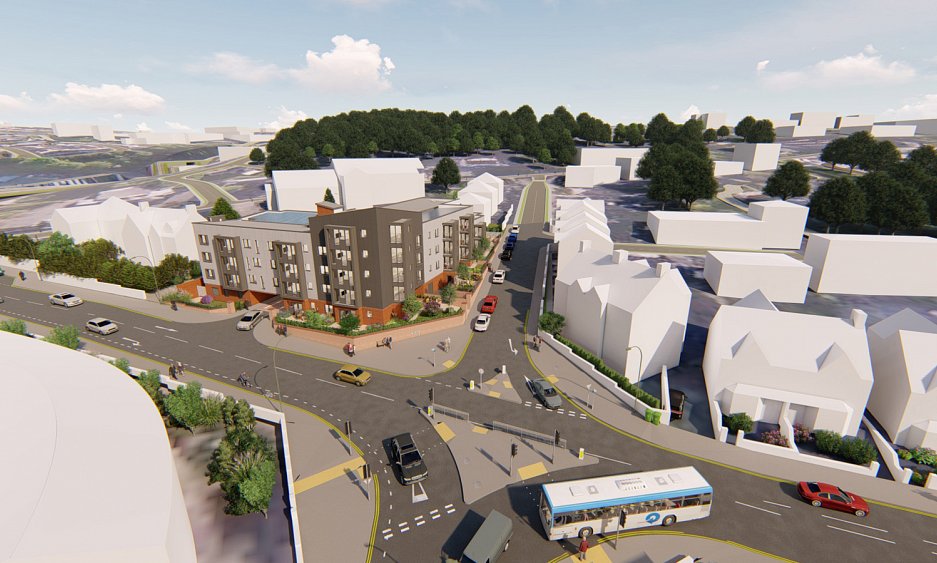 Planning Approval has been granted for the development of 38 apartments for Cartrefi Cymunedol Gwynedd (CCG) in Bangor. Located on the site of Bangor City's former social club, the development provides 23 two bedroom and 15 one bedroom apartments across four storeys, with a mix of 17 intermediate rental, 9 social rented and 12 market rental homes.
The development was recommended for approval by officers and subsequently unanimously approved as it delivers "a high quality affordable housing development that will not only help to meet affordable housing demand in the area but also support the local economy and services."
To read more about the project visit our project page.