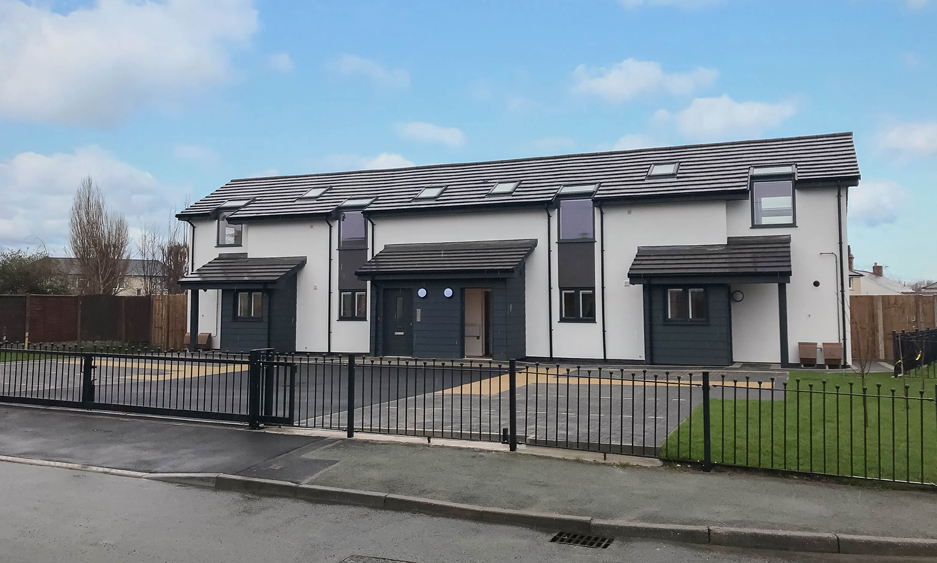 Our supported living scheme at Eleventh Avenue, Llay has been completed, providing four one bedroom apartments for residents with high support needs. Working closely with First Choice Housing Association and Wrexham County Borough Council, the apartments have been designed to promote increased levels of independence for the residents, with a staff provision to allow the level of support required to enable each resident to manage their own needs effectively.
The two ground floor dwellings are wheelchair friendly and are accessed via their own front door, a key client driver to promote a sense of ownership and independence, whilst the first floor flats have a shared staircase accessed directly from the outside. The staff base sits centrally within the building, with pass doors into each ground floor flat and the shared staircase to allow access as and when required.
Constructed by Williams Homes (Bala), more can be read about the project here.