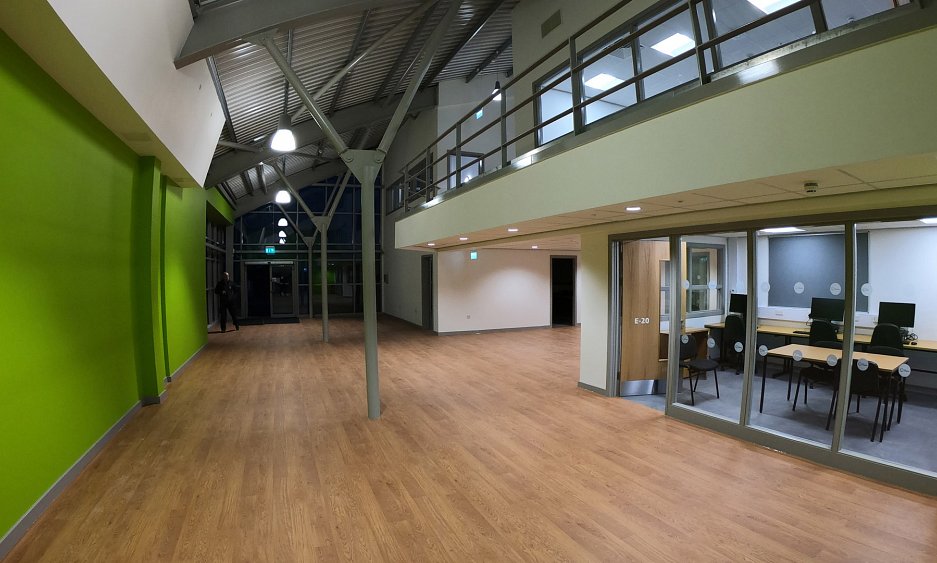 Our latest project for Coleg Cambria has been completed at their Deeside campus; a new 800m2 extension to the Engineering Department, allowing us to revisit a building originally designed by Ainsley Gommon almost 20 years ago. The extension provides improved facilities for engineering students, including a new workshop and a number of classrooms and teacher training spaces.
Due to funding requirements the programme for the building was extremely tight and required all parties to accelerate their service. A two stage tender process was undertaken which saw Wynne Construction appointed as the successful contractor early on, with the scheme progressing from conception to completion with the same calendar year.
To read more about the project, visit our project page.