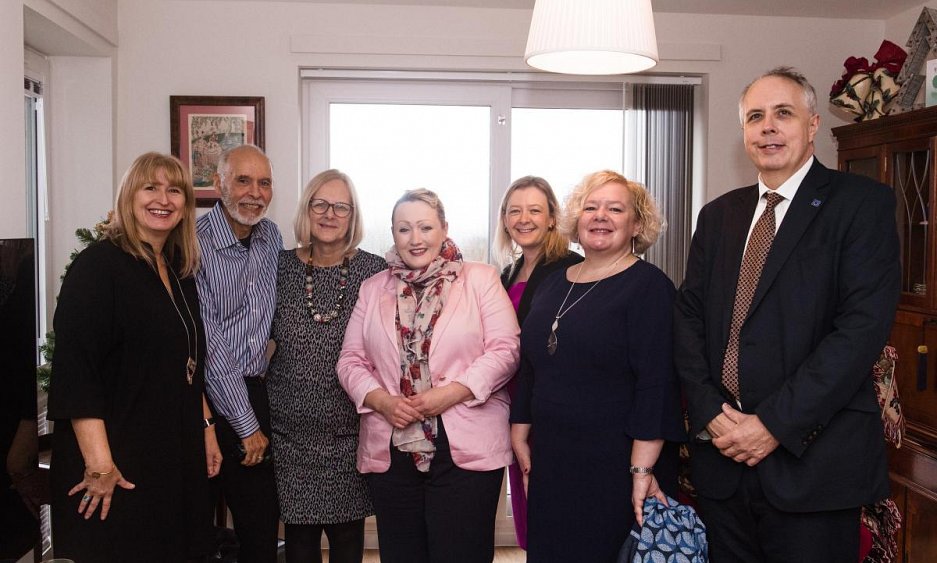 Our independent living scheme of 39 homes for older people at the Gaer was officially opened last week by Rebecca Evans AM, Minister for Housing and Regeneration. Officially named 'Bryn Gaer,' the flagship development of 33 two bedroom apartments and 6 one bedroom apartments is complemented by a two storey communal hub area named 'The Curve,' designed to host various activities to promote social inclusion. The social areas are open to residents and the surrounding community, creating health and well being opportunities to live well and maintain a strong and supportive social life.
The development features 800m2 of integrated photovoltaic panels which form the south facing roof finish. Each of the 39 apartments has its own portion of roof from which the electricity is fed directly to an inverter in each flat helping to lower fuel costs, with any excess fed back to the grid to gain feed-in tariff which is used to reduce service charges.
To read more about the project visit our project page.