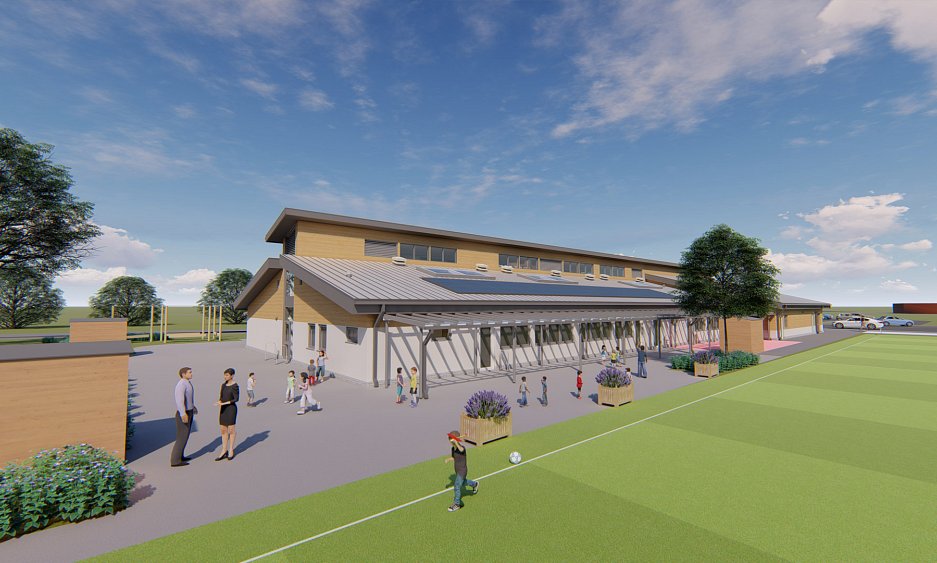 June saw work begin on Ysgol Llanfair Dyffryn Clwyd's brand new school build in the Vale of Clwyd.
Alongside Wynne Construction and Denbighshire County Council, the new school will be constructed using Structurally Insulated Panels. The detailed, modern method has many advantages over traditional modes of construction, its process helping to reduce waste and decrease time spent on site.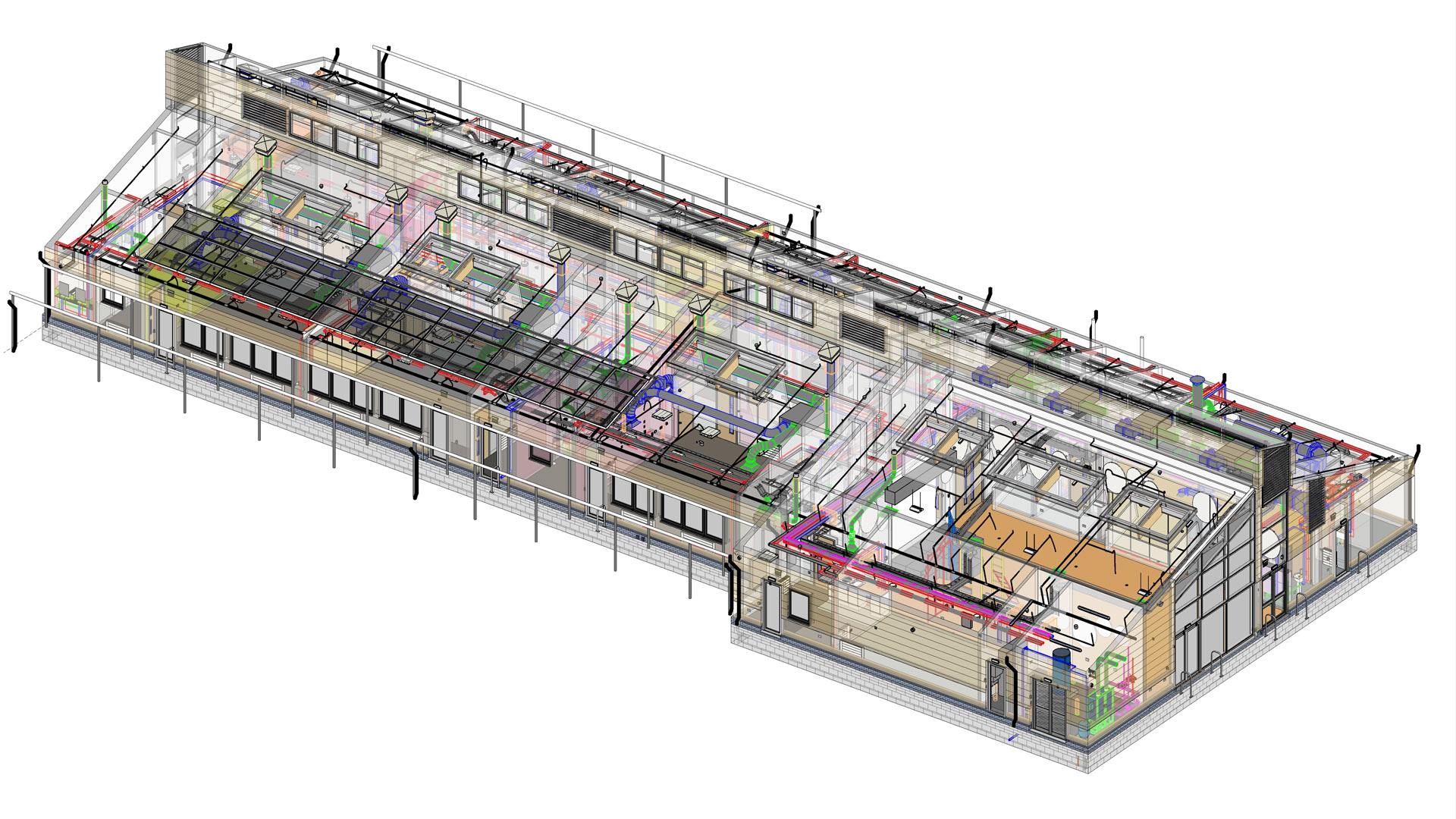 The project, which focuses on a central corridor with teaching and resource spaces off to both sides and additional external community areas, is BIM Level 2. The Ainsley Gommon Architects team produced 2d and 3d information using digital technologies, which the end-user can refer to in order to manage and interrogate the finished building.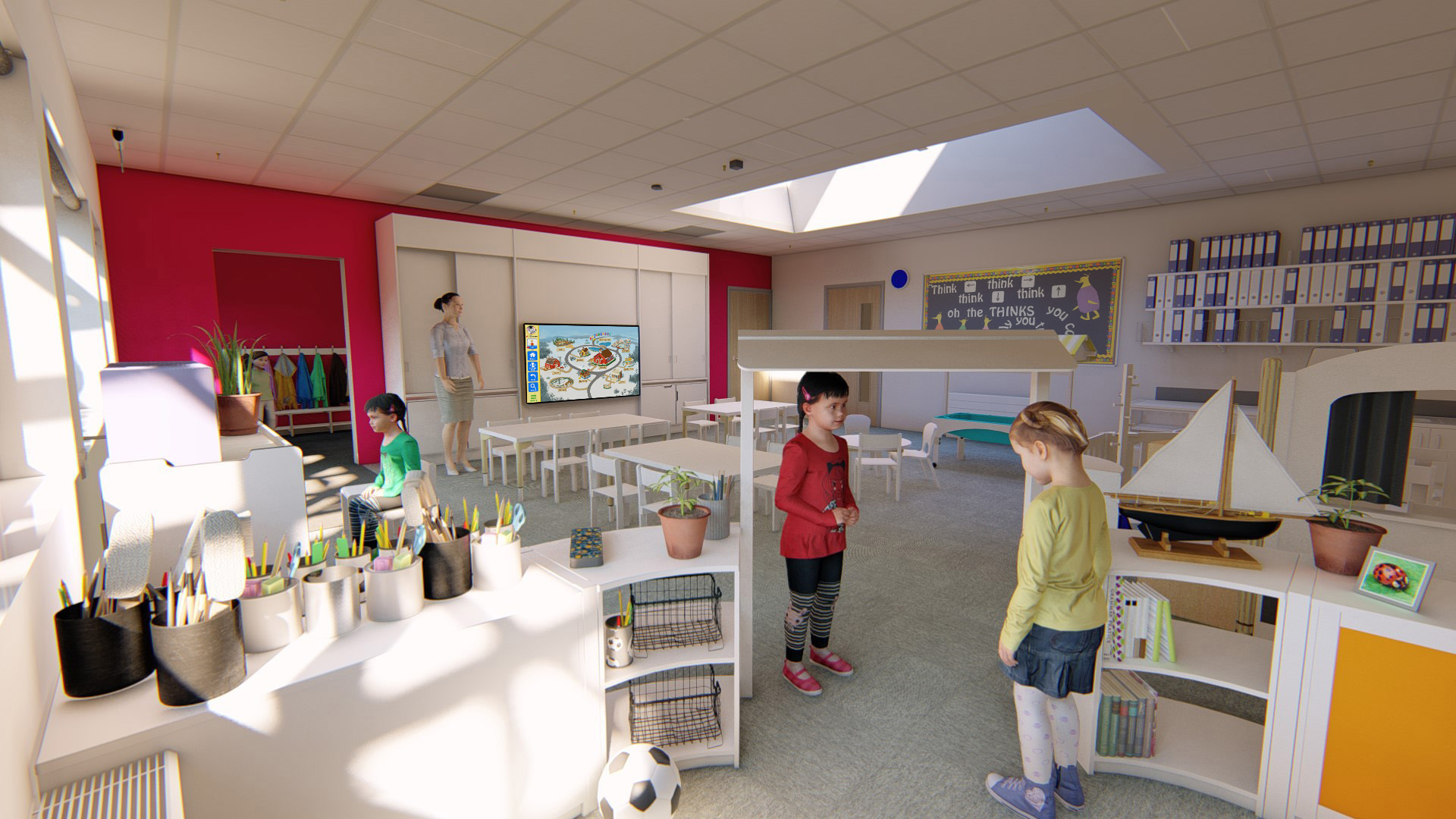 Meeting educational requirements, this new nursery, infant and junior facility will replace the original school once complete and will provide increased capacity for up to 126 full time and 18 part time pupils.
You can read more about this scheme on our project page.