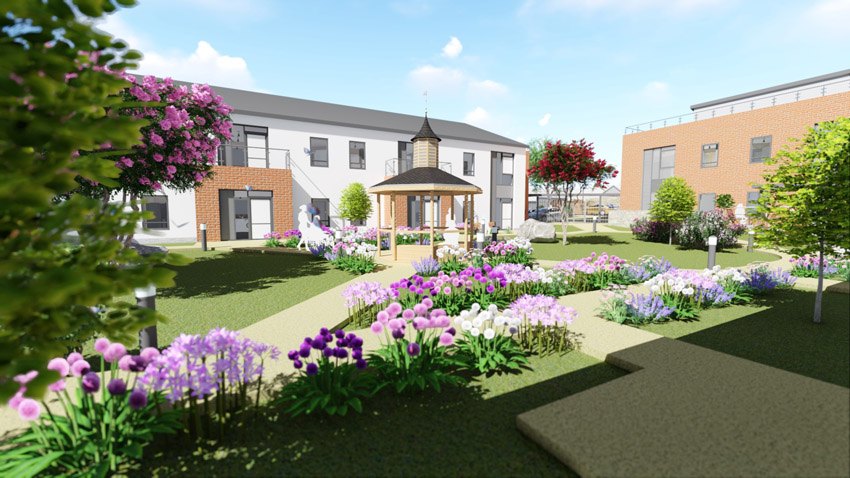 It is full steam ahead for our Supported Living Village at Lon Ganol in Denbigh following the approval of Conservation Area Consent last week by Denbighshire County Council. Full planning consent for the new buildings was granted in February 2017, with the new development providing 52 extra care apartments, 18 supported living units and a four-bed community living apartment.
The Supported Living Village is located within the heart of Denbigh's Conservation Area, on the brownfield site of a former school and educational centre which will now be demolished to make way for the new development. Whilst it was not possible to retain the existing buildings, Rhys Dafis, Grŵp Cynefin's Regeneration Services Director said "we appreciate the historical significance of the original school to Denbigh's heritage. We will therefore be working with local partners such as Denbigh Museum to ensure the commemorative stones and other significant features from the original school building are safely kept and sited in an agreed public position with an information board."
Ainsley Gommon are now engaged by Grŵp Cynefin to produce a technical design package to allow the scheme to be tendered and a successful Contractor appointed to take the scheme forward onto site.
To read more about the project visit our project page.