Ainsley Gommon staff embarked on their annual away day on Friday 21st July, with this year's destination being the Yorkshire city of Sheffield.
Our first stop was a visit to Park Hill flats, the Grade II* Listed iconic housing estate built in the 1950's. Park Hill is now part way through an innovative regeneration programme by Urban Splash which has seen the brutalist concrete structure retained and remodelled to provide state of the art apartments. The facade has been transformed with floor to ceiling glazing with views out over the Sheffield skyline and colourful anodised aluminium panels introduced to brighten up the facade.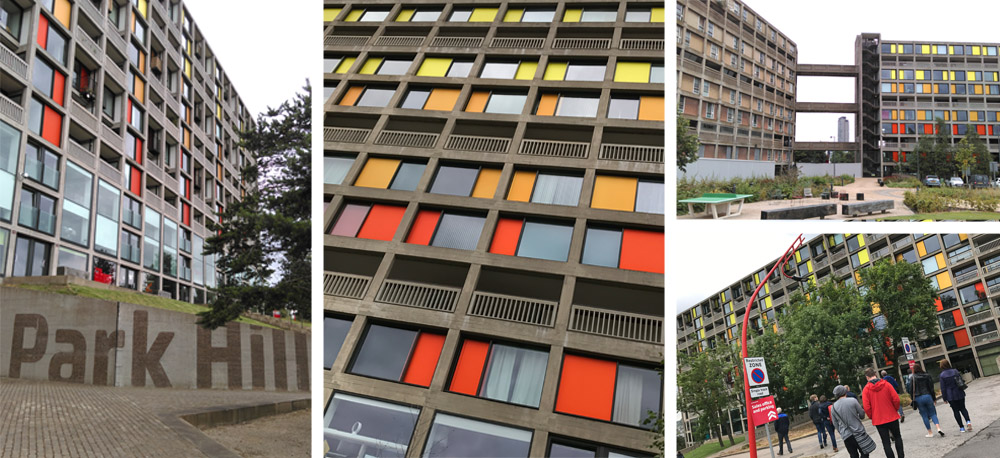 Our walking tour of the city continued along the River Don and took us to Little Kelham, a sustainable development of homes, creative spaces, shops and cafes, currently under construction by Citu. We were met by Anthony Mackle, Citu's Head of Sales, who showed us around the development which places sustainability at the forefront. Homes are constructed to Passivhaus standards with super insulated timber frames and triple glazing, mitigating the need for conventional heating methods and are digitally enabled, making controlling and monitoring energy usage easy. The development promotes community values, adopting co-operative principles and maximises the use of the brownfield site with narrow streets shared by cars, people and bikes, incorporating well designed public spaces.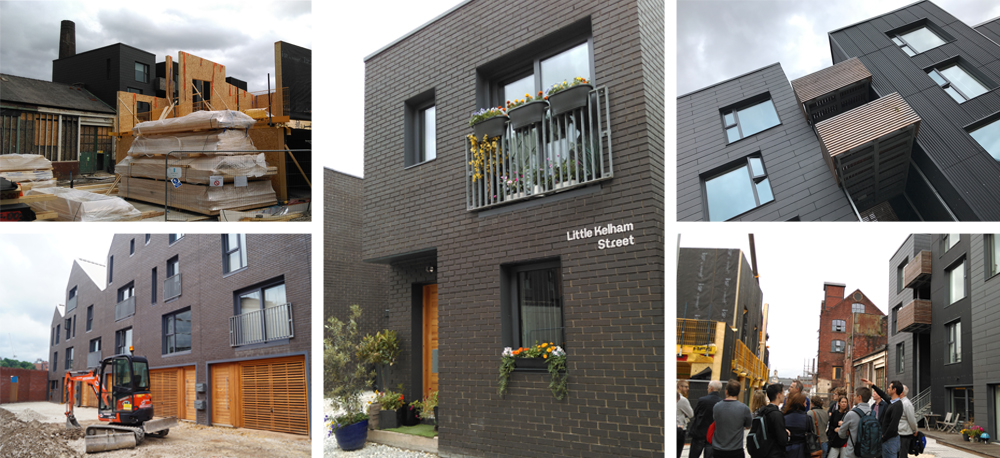 After a quick lunch stop at The Depot Bakery, a fantastic artisan bakery and eatery in Kelham Island, we moved on to the Sheffield University Arts Tower, visiting the Sheffield School of Architecture Summer Exhibition. Located on the 16th and 17th floors of the building and reached by an exciting journey in the continuously moving Paternoster Lift, the exhibition included some high quality student work with the added bonus of extensive views out across the city.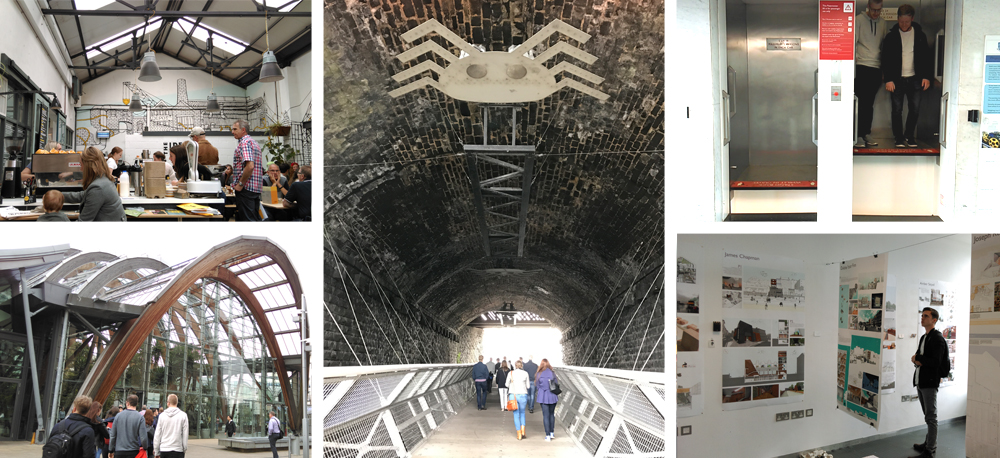 Our day culminated with a walk through the university campus and on to the city centre, taking in the Peace Gardens and Winter Garden before meeting up with members of the Sheffield Society of Architects in Tudor Square. They were there to welcome in the riders taking part in the RIBA Charity Bike Ride, who had cycled to Sheffield from Liverpool and Hull to raise money for the RIBA Student Hardship Fund, so we joined them in a celebratory drink in the Head of Steam pub which marked the end of an educational and inspirational day out for our AGA staff.
Park Hill – http://www.urbansplash.co.uk/residential/park-hill
Little Kelham – http://littlekelham.com/about
Sheffield School of Architecture Summer Exhibition – https://www.sheffield.ac.uk/architecture/latest/exhibition-17-1.710656