2016 was a busy year for Ainsley Gommon Architects, with work across the two offices in Birkenhead and Hawarden being varied and geographically spread across the whole of England and Wales, and even saw us take on our farthest away project ever at Harwich International Port, Essex – an Operations and Maintenance Base for an offshore wind farm. We saw some key projects handed over, some exciting starts on site and equally had some interesting schemes developing on our 'drawing boards' (mainly of the electronic sort these days!).
We welcomed new younger members of staff across the two offices including Graduate Technologist Richard Oldham who has joined us permanently, and Architecture students Idris Owen, Alice Mellor and Trang Ha who all joined us in between their university studies. Our existing staff have also celebrated some personal milestones, with Rachel Johnston spending the majority of the year on maternity leave following the birth of her son and Rachel Clegg getting married and becoming the new Mrs McHale. Directors Mark French and Simon Venables both celebrated significant birthdays towards the end of the year. Our staff continue to develop and learn new skills and in the last year Alf Plant achieved RIBA Conservation Architect status. All our team have been undergoing continuing BIM (Building Information Modelling) training to advance our knowledge and expertise in the area, aiming to keep the practice at the forefront of this technology and be BIM Level 2 ready. We look forward to building on this and further collaborating with our Clients, fellow Consultants and Contractors in 2017.
Key projects included the completion of the £14.5 million sixth form centre 'Deeside 6' for Coleg Cambria and Flintshire County Council which was handed over in September and is a fantastic new resource for students in Flintshire. Also in September we handed over the £2.5 million Higher Education Centre for Coleg Cambria in partnership with Swansea University, which is an impressive new state-of-the-art facility for aeronautic and engineering students. Our £8.2 million larch clad primary school in Llandudno Junction continues to take shape on site and we are looking forward to its completion in 2017.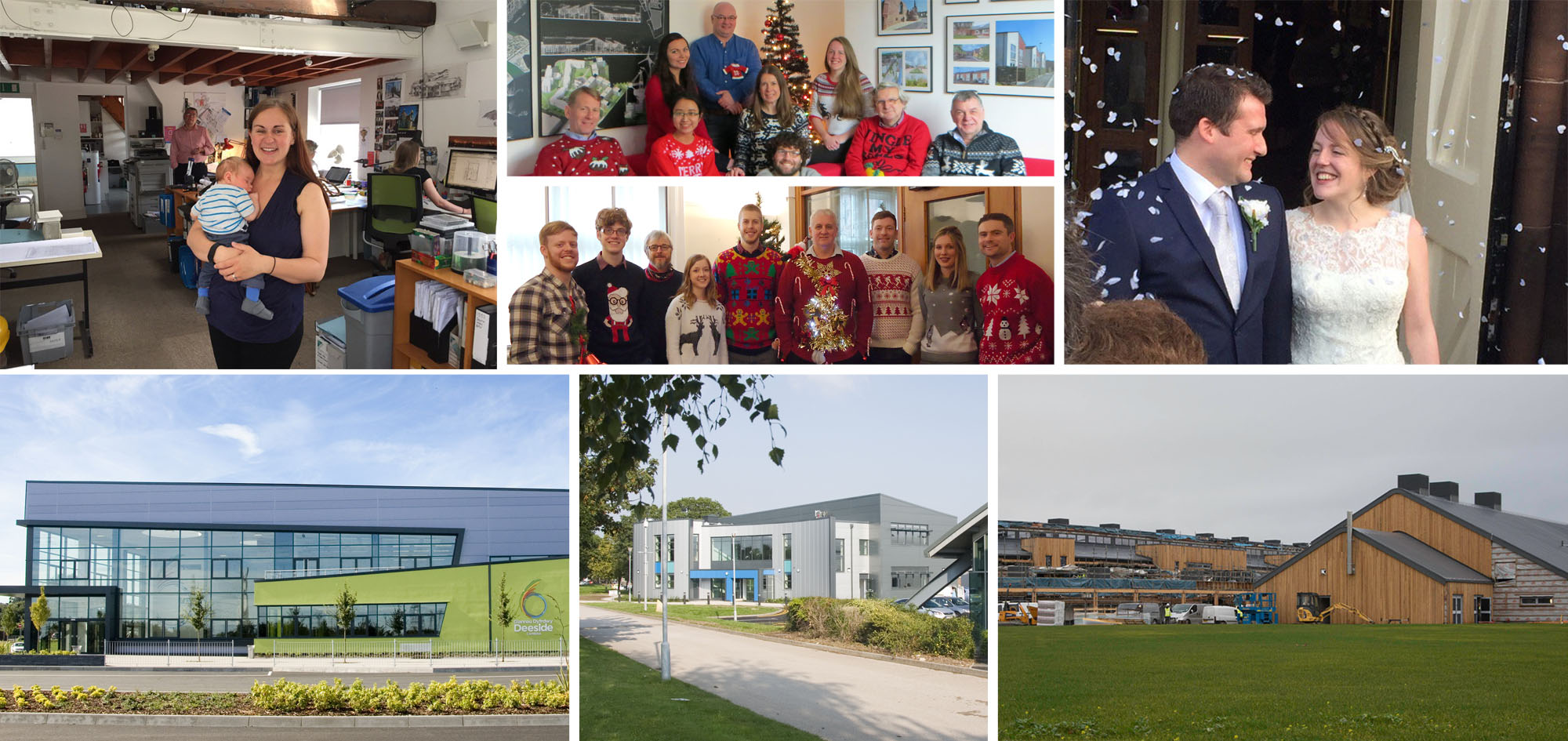 Our health work continued and we saw the completion of two key schemes, the £2.7 million Hope Health Centre in Flintshire in May, followed by the completion of the £4.75 million Newbury Place Health Centre in Salford in June.
Our housing work has been diverse and our clients have included both social housing providers and private developers, varying from small to large developments in rural and urban locations. The Practice's long standing relationship with Pobl in Newport, South Wales has continued where we currently have two older person schemes on site, for a 39 unit scheme with community hub, and an 18 unit active elderly scheme respectively, plus we have an exciting new project in design development. Work commenced on the construction of the Mitre Street project in Burnley, a 30 bedroom wellbeing centre, which will provide much needed accommodation to help house the towns homeless. Our year culminated with the planning submission for one of our largest older persons' schemes to date, a 71 unit Supported Living Village within Denbigh town centre.
Our commercial and industrial portfolio continues to grow with the ongoing phases of work at Bromborough Pool including the construction of a new factory and administration facilities for a high quality identification products company, Lexicraft Ltd, which recently commenced on site. As a registered Landscape Practice we have continued to provide Landscape Architectural services on a number of projects, providing both in-house support and on standalone appointments.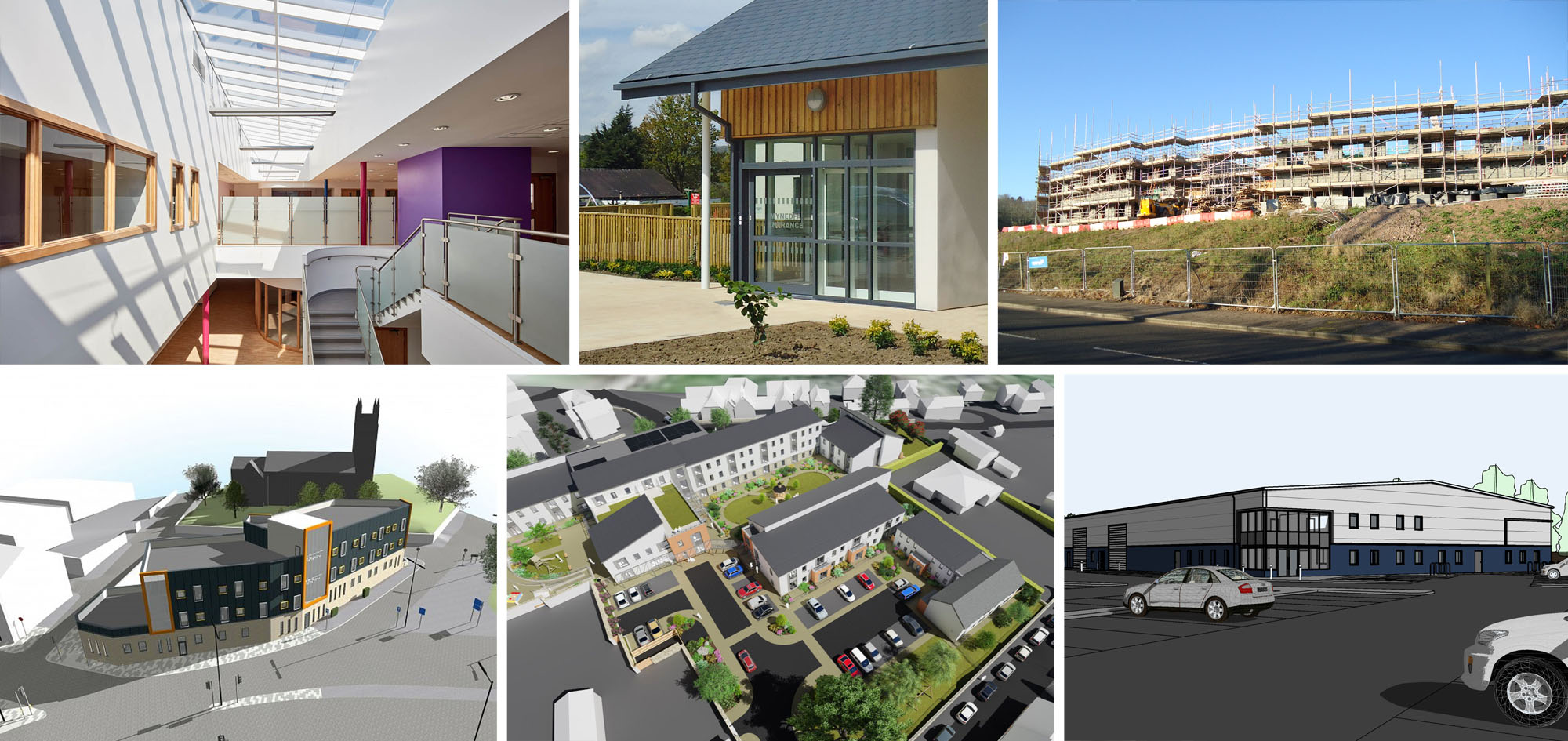 There are many other projects (too many to mention!) and we would like to take this opportunity to say a big thank you to all our Clients over the past year for their continuing support. We are excited about 2017 and are looking forward to working with all our Clients, new and existing, in the year ahead.