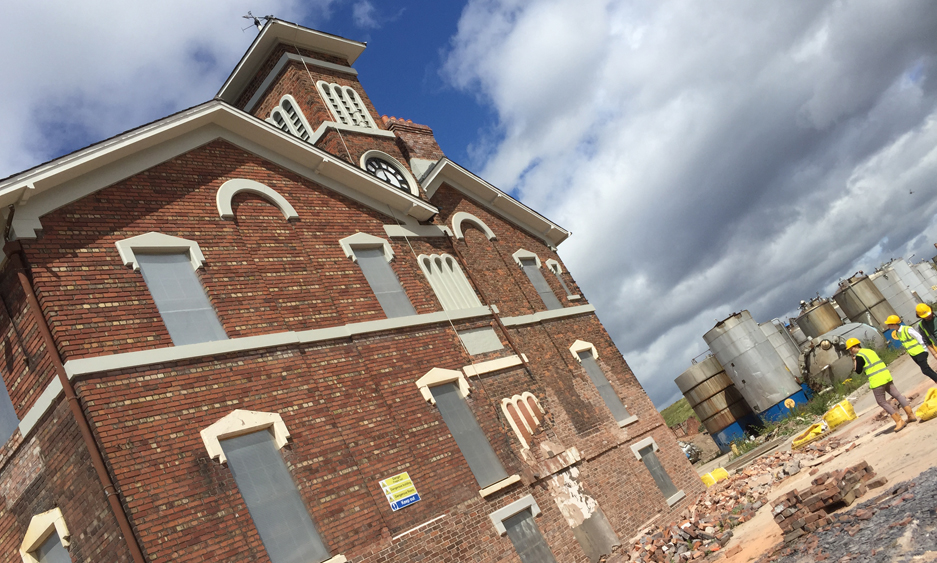 Works to restore the outside of the listed clock tower are progressing well on site. Proposals will eventually include the refurbishment and adaption of the building for re-use as residential accommodation by converting it into apartments with views to the River Dibbin, the proposed park and new housing. The proposed conversion has been carefully considered to accommodate internal level changes. The two architectural languages of the existing building are linked with the creation of a new glazed link.
The listed former office building in part dates back to 1854 and was purpose built for the management of the original Price's Candle factory site. The building remained in continuous office use up until the mid 1980's when a new office was built alongside it. After this time the original building fell out of use and became vacant.
For more information please visit our project page here.