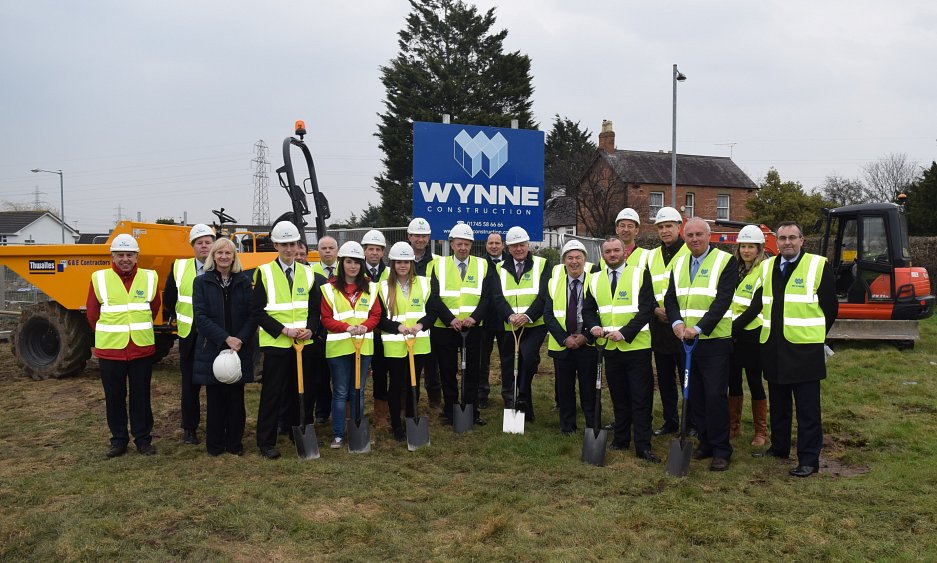 A turf-cutting ceremony has been held at Coleg Cambria's Deeside campus to mark the official start of construction of the new Post 16 Education Centre.
The event was well attended by pupils and staff from the feeder schools and Coleg Cambria, employees of Flintshire County Council, Local Councillors, staff from Wynne Construction and members of the design team.
Jointly developed by Coleg Cambria and Flintshire County Council, the new sixth form centre will offer a wide range of high quality A-level courses complete with excellent facilities for pastoral support.
The £14 million three storey building is due to open in September 2016 and includes specialist science, music, creative and performing arts facilities as well as general teaching classrooms and social and private study spaces.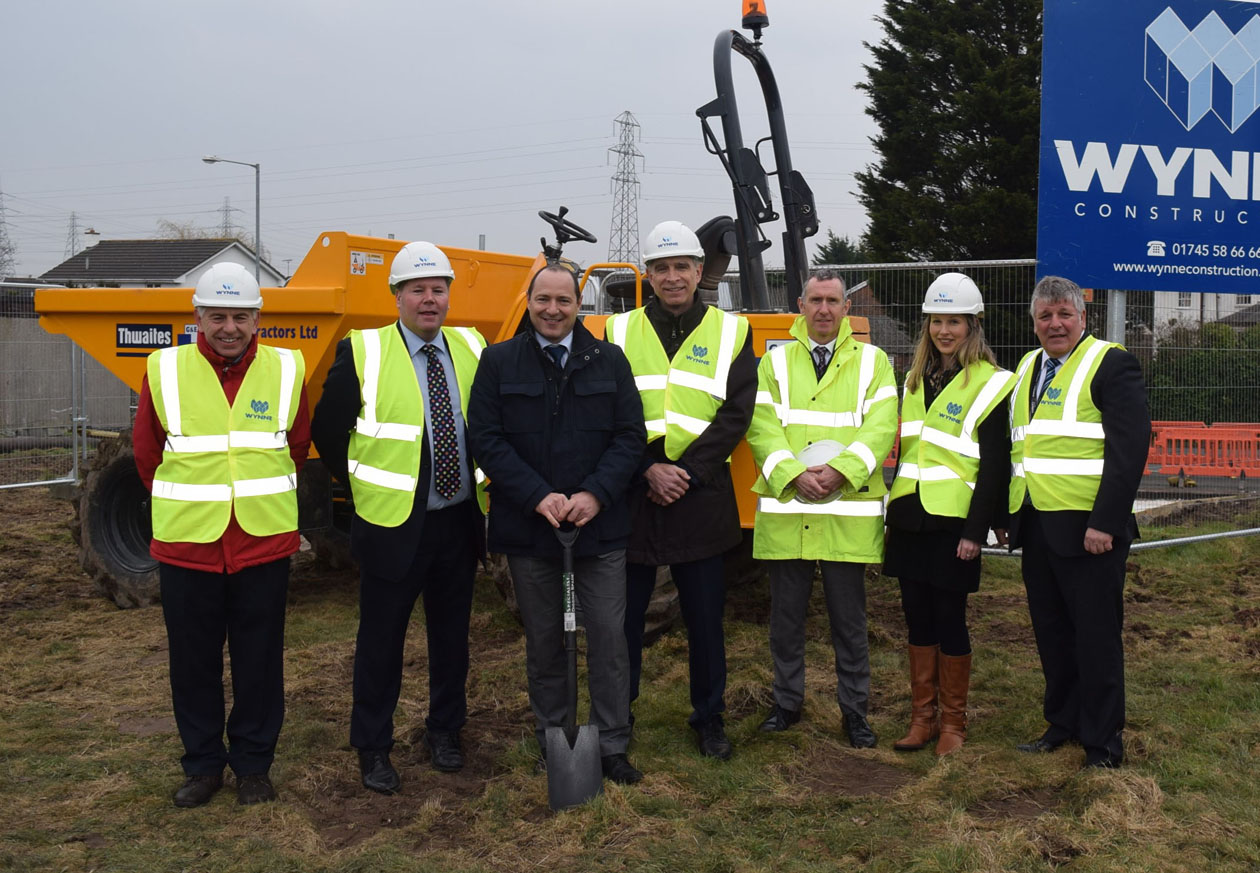 Ainsley Gommon's Simon Venables and Sarah Davies are pictured above with fellow design team members Steve Jackson, Graham Evans and Rick Bedson from Coleg Cambria, Damian Hughes from Flintshire County Council and Glyn Roberts from Roberts Bayliss Associates.