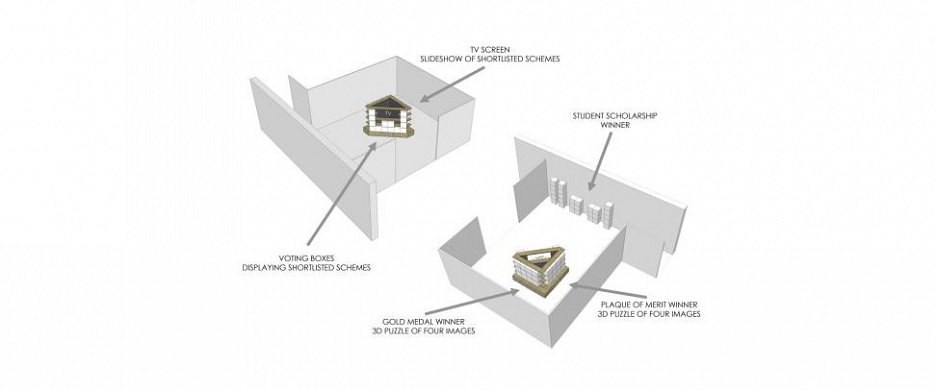 Leonie Wainwright and Gethin Jones from our Hawarden office have together designed and co-ordinated the construction of the 2013 National Eisteddfod Exhibition of Architecture at the Arts and Crafts Pavilion at the Eisteddfod in Denbighshire.
As Council members of the North Wales Society of Architects, they have curated the exhibition which aims to raise design awareness for exemplar buildings in Wales. Showcasing ten buildings from across the country, the exhibition features an interactive 'Guide to Good Design,' inviting visitors to evaluate the ten schemes and vote for their preferred scheme.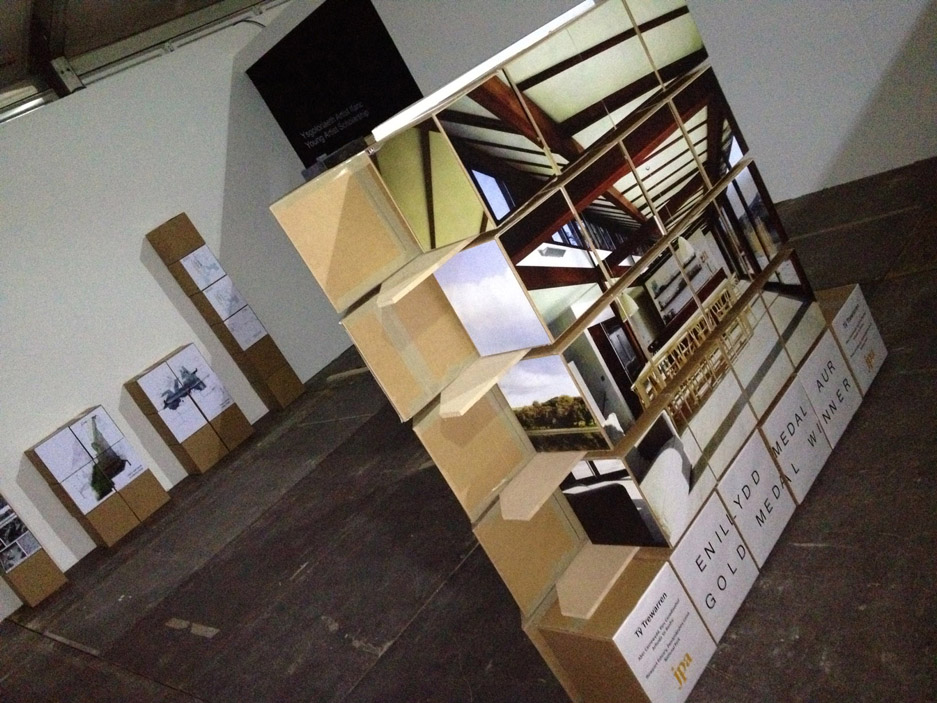 The exhibition has involved co-ordination with the Design Commission for Wales and the Royal Society of Architects in Wales, with the stand hosting the presentation ceremony for the Eisteddfod Gold Medal and the Plaque of Merit winners on Saturday 3rd August. The stand was also visited by the First Minister, Carwyn Jones, on Monday 6th August, where Leonie and Gethin explained the key concepts behind the design of the stand and the work exhibited.
The National Eisteddfod of Wales runs from the 2nd – 10th August 2013 at Kilford Farm on the outskirts of Denbigh.