Ainsley Gommon Architects have been busy working with Pennaf Housing Group to submit two affordable housing schemes in North Wales for Planning Approval.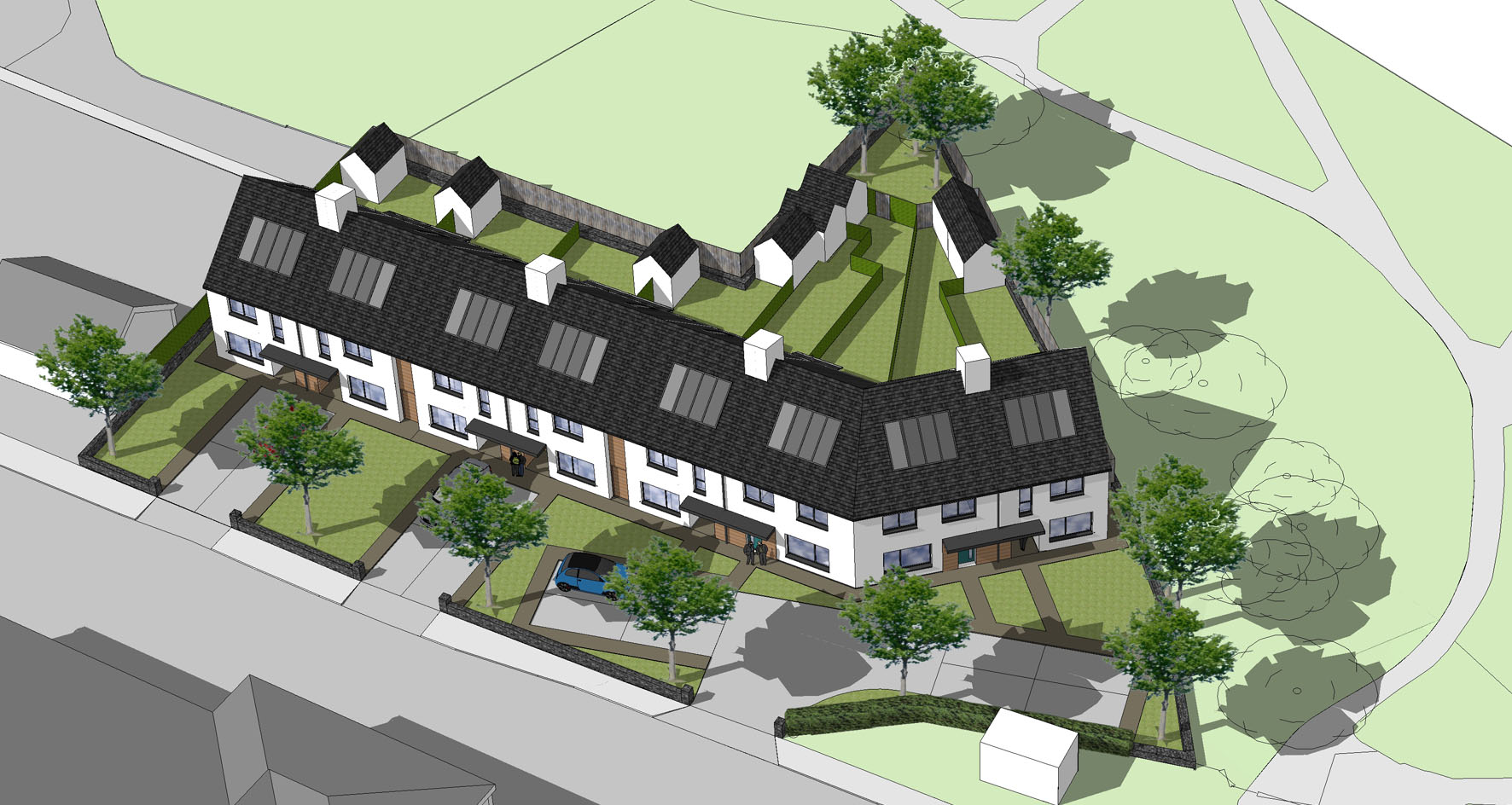 Affordable Housing at Lon Goch, Amlwch
The first is a development of eight terraced houses in Amlwch on the Isle of Anglesey which have been designed to Code for Sustainable Homes Level 3+. Located on the site of a former abattoir, the new homes take inspiration from the local terrace vernacular and provide a mix of three and four bedroom homes. Although contemporary in appearance, the white render and timber clad homes have been designed to emulate the rhythm found in the surrounding typically Welsh village streets.
The energy efficient houses have south-facing living spaces, high levels of natural light and will support roof mounted photovoltaic panels. The scheme responds to the growing need to consider adaptability with the homes designed to be easily re-planned internally or extended to meet changing housing needs.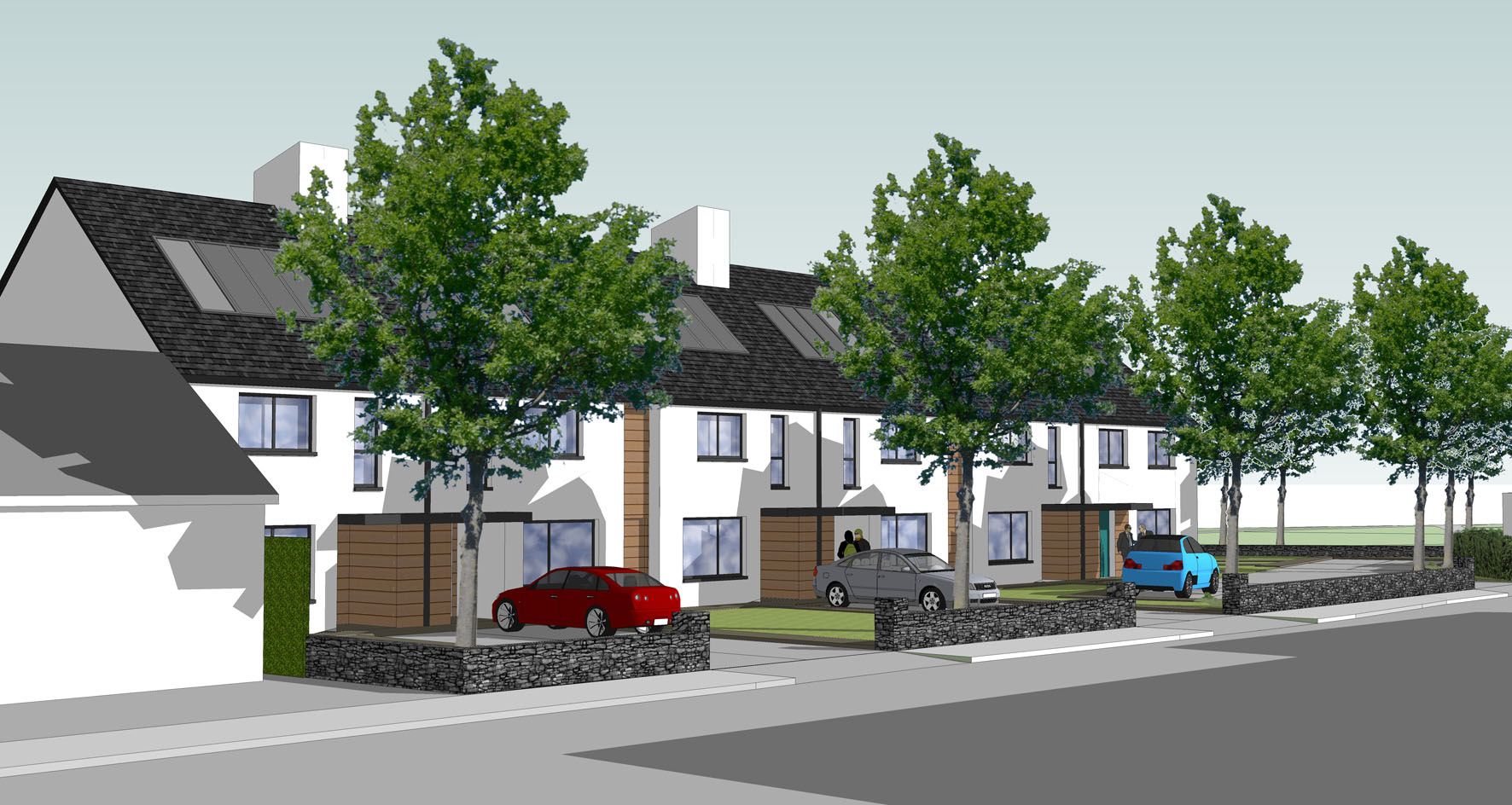 The second development at Glan Gors in Wrexham is more traditional in appearance in response to the location within an existing residential area. The development of fifteen houses and eight flats is a partnership scheme between Pennaf Housing Group and Wrexham County Borough Council and provides much needed affordable housing within Caia Park on the outskirts of Wrexham town centre.
Affordable housing at Glan Gors, Caia Park, Wrexham
Located on the underused corner of a large playing field, the homes are designed to meet Code for Sustainable Homes Level 4 and are orientated to provide positive frontages to both the road and the view over the playing field. Staggered elevations, variable massing and a mix of house types create a varied streetscape, which breaks away from the repetitive linear blocks that currently exist in the area.