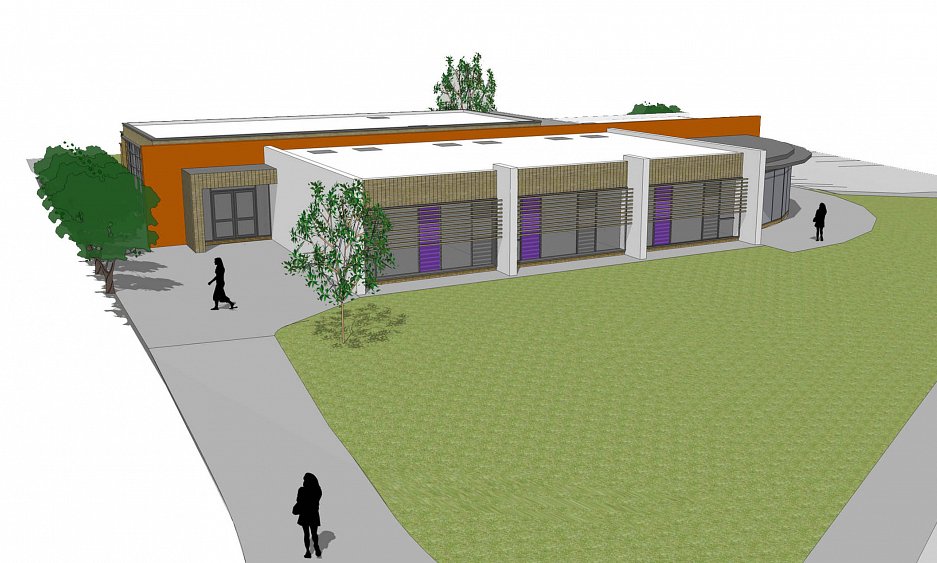 Ainsley Gommon Architects have been working with Deeside College on the development of a new Life Skills Centre at their Northop College campus. The Centre provides purpose designed learning facilities enabling students at the College with a wide range of disabilities to learn essential life skills with the aim of leading a more independent life.
The proposals include the refurbishment of an existing small classroom block with a new extension providing additional teaching and office space. The extension has been designed to wrap around the existing building on two sides helping to screen the old building from the public approaches and improve the general appearance of the campus. An orange fin wall visually separates the old building from the new and contributes to a simple palette of materials chosen to complement surrounding buildings whilst giving the new Centre a distinct individual identity.
The Life Skills Centre received planning permission in April 2012 and is due to start on site shortly.