The third decade of Ainsley Gommon began in 2000 and, thinking about how the practice and its people would continue to develop in the new millennium, we decided to become a Limited Company in 2001. Partners became Directors and Associates became part of the long term planning for succession that would underpin the practice in future.

Maria Killick
During this period the Practice expanded, and included the addition to the Birkenhead Office of Maria Killick, an Architect who would later go on to become a Director.
In 2001, our South Wales project office moved from Cwmbran to open a permanent office in Newport, South Wales to better support the considerable workload in the area, which included the redevelopment of seven estates of obsolete prefabs for Newport Housing Trust. The £38 million scheme provided 550 new bungalows in a six year programme and built upon the community consultation skills the practice has become renowned for, making sure that every resident was consulted by the designers and the development team.
Competition for work moved into a new phase; increasingly work had to be bid for through the European Journal process, resulting in our working for a number of framework partners. We continued to consolidate our professional standing as an RIBA Chartered Practice, Registered Landscape Practice and in 2005 we gained the Investors in People standard, in recognition of our commitment to the personal development of our people and their contribution to the well-being of the practice. Always adding new skills and services, two of our team qualified as Planning Supervisors (later becoming CDM Coordinators).
The scope of work continued to extend, with Education, Health, Leisure and Master-planning projects, as well as significant Housing projects, which continued to underpin our workload across the North West of England and throughout Wales.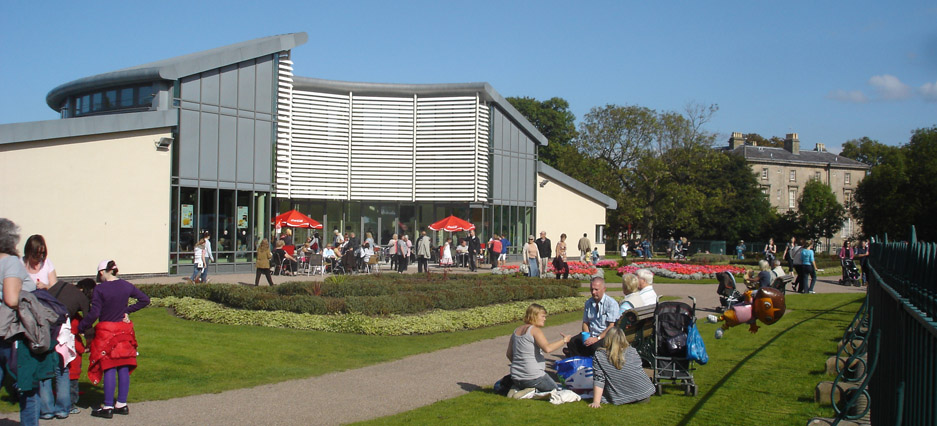 Birkenhead Park Pavilion, including a Visitor Centre, Cafe and Offices completed in 2005
Sound environmental practice has always been at the heart of what we do and in 2007 we started on the path to formal recognition of our Environmental Management System, initially through the BS8555 'Acorn' scheme, and gained UKAS accredited registration to ISO14001 in February 2009 – making us one of the first architects' practices to achieve this in our regions.
Ainsley Gommon have always acknowledged that planning and design of the built environment has a significant impact on resource use and pollution at global and local levels and is therefore critical in moving towards a sustainable future. In the last decade this has been increasingly recognised by governments and clients and the practice has been well to deliver buildings and places to meet the new and improving measures of environmental performance.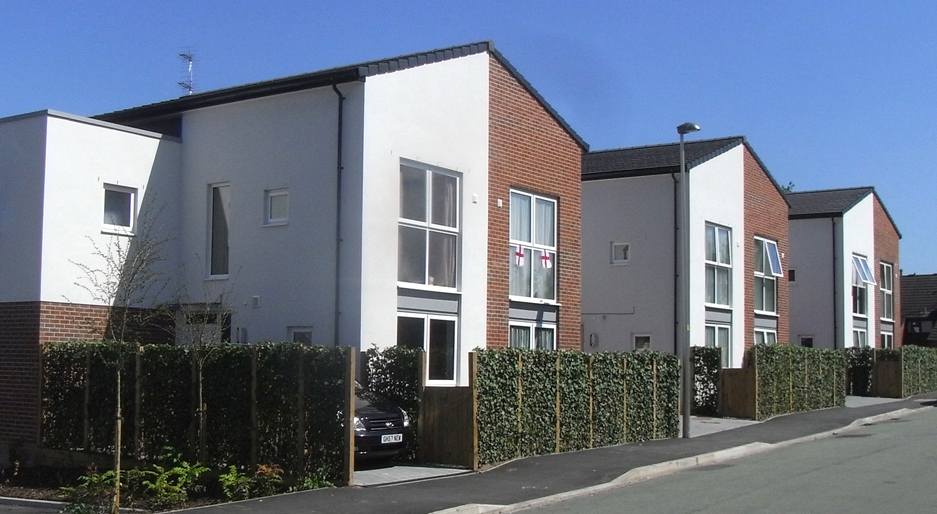 New homes at Maplewood, Macclesfield meeting Code for Sustainable Homes Level 3
Nineteen design awards have made the most recent decade one of our most productive, with two significant awards for Drybridge Gardens, the RSAW Housing Design award, and a Civic Trust mention.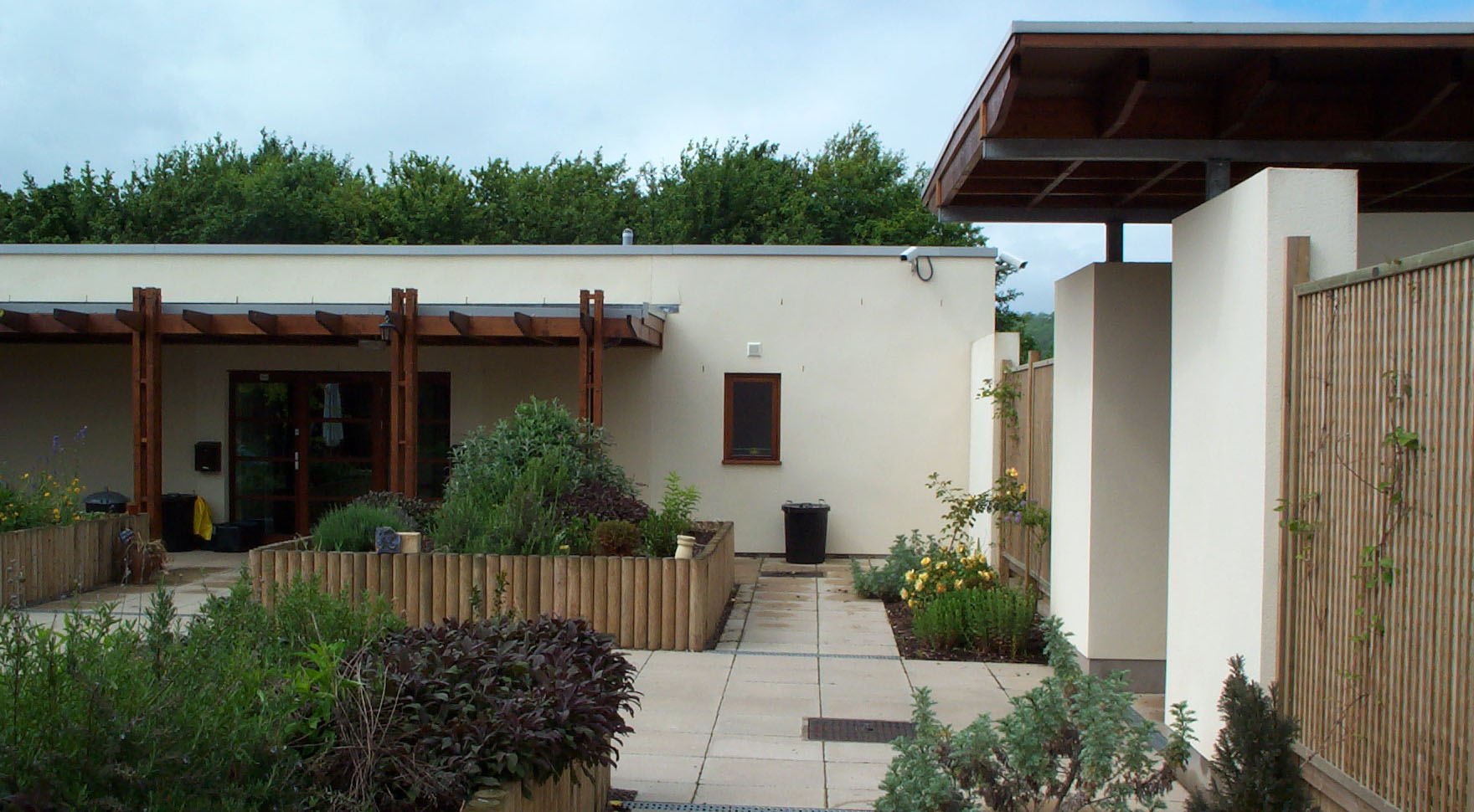 Drybridge Gardens, award winning Particular Needs Accommodation in Monmouth
In November 2009 we celebrated 30 years in practice with an exhibition titled 'People+Place', which launched in Liverpool and was later shown in Cardiff, Newport, Birkenhead and Harrogate.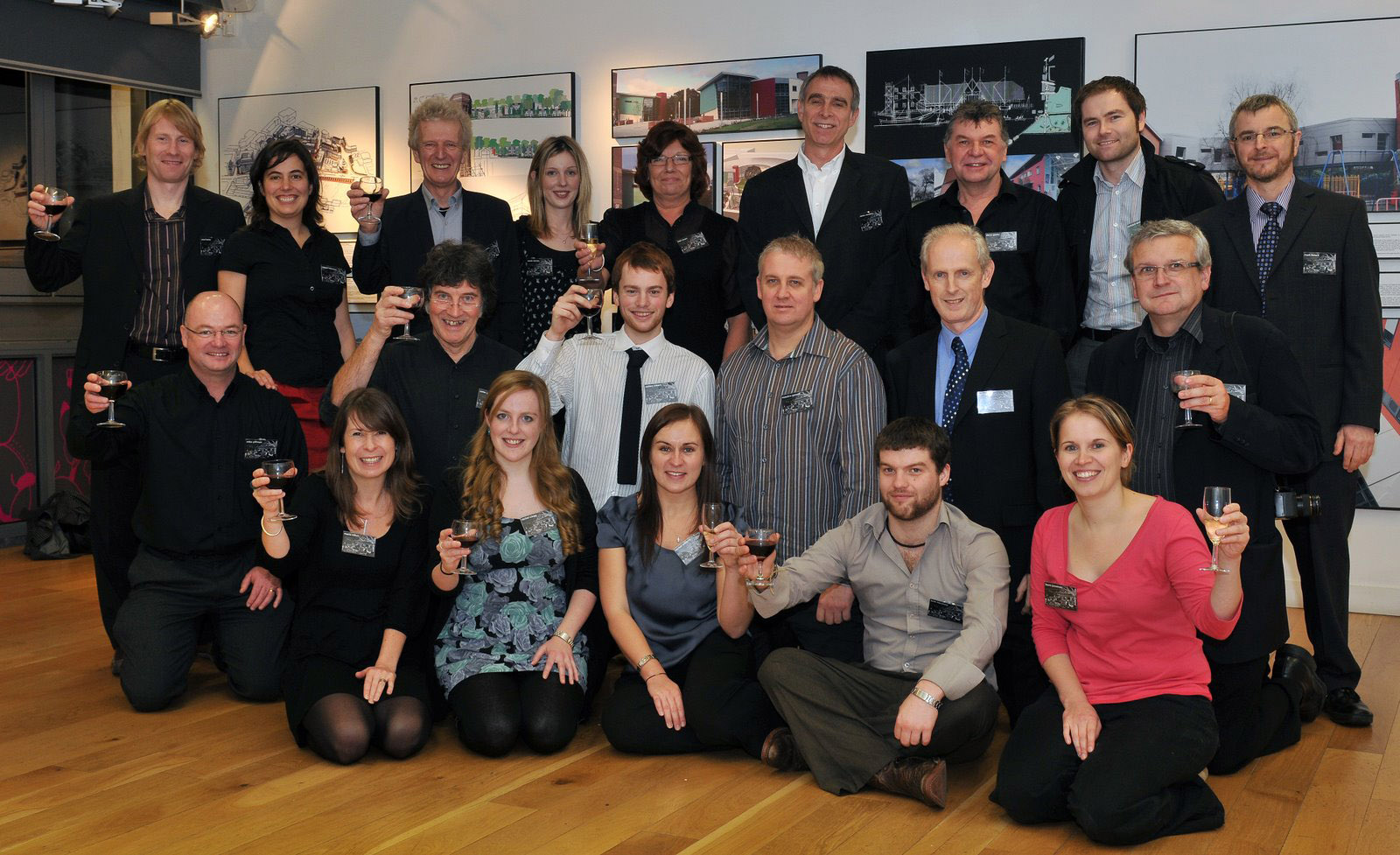 The Ainsley Gommon team in November 2009 at the launch of our 'People & Place' exhibition
As the decade drew to a close, our very first retirements occurred in 2009, with founder of the Practice David Ainsley retiring first, followed by co-founder Peter Gommon in 2010. Following our succession plan, Director's Alf Plant, Simon Venables and Mark French were joined by newly appointed Director's Paul Lester, Steve Geary and Maria Killick to become the new management team.

Alf Plant, Simon Venables, Mark French, Paul Lester, Steve Geary and Maria Killick
With the new Directors now firmly in place, we feel well set for the next three decades.
Significant Projects in our third decade 2000 to 2010 included:
The Newport Prefabs and Bungalow Replacements, Drybridge Gardens Particular Needs Housing, The Birkenhead Park Pavilion, Birkenhead YMCA, Swansea University Projects and Mall Landscape, Deeside College Educational Buildings, Key Worker Housing Projects in Chester and Birkenhead, Extra Care Housing Projects for Older People in North and South Wales, Remodelling of Historic Buildings at Plas Gwenfrewi Holywell, Riverside Housing Redevelopment Pontypool, Liverpool Habitat for Humanity Self-build Housing, Creative Re-use of Cambrian Railway Works as a Primary Care Centre, New Police Station in Bangor, Lower Broughton Master-plan and Landscape, Raffles Vision Estate Renewal, Alway Estate Regeneration in Newport, and Birkenhead Triangles Urban Regeneration.